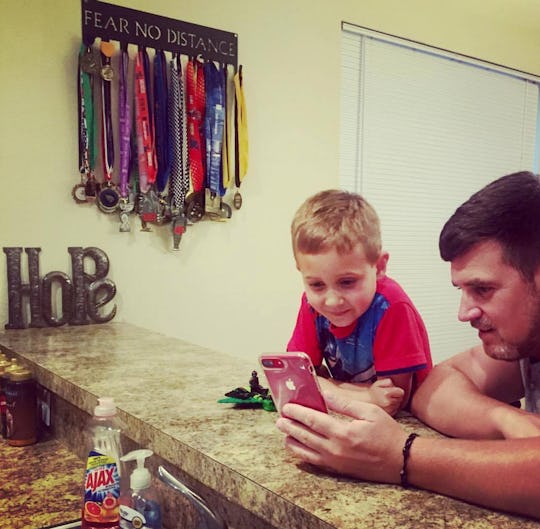 Courtesy of Candace Ganger
9 Enraging Things Your Partner Will Do When You're A Stay-At-Home Mom
Being a stay-at-home mom isn't all rainbows and sunshine. It's great, for sure, and there are some peaks that make the valley of hard days a little more tolerable. But there's an automatic assumption others have about what you do all day when you tell them you're a stay-at-home mom. On top of that mess, there's also some pretty enraging things your partner will do when you're a stay-at-home mom, too. You know, as if things weren't hard enough already. And when you're relying on your person to be your support, rather than another source of stress, even the tiniest things can become big deals. Trust me.
I always planned on staying home with my children. In fact, I was looking forward to being a stay-at-home mother the moment I found out I was pregnant with my first. And while I do work from home so I can also contribute to my family financially, there's not a damn thing in the world I would change when it comes to staying home and caring for my kids. That said, this sh*t isn't easy, you guys. Working from home while I simultaneously care for two children is a daily test of my sanity and resilience. For the most part, though, I get it figured out, and all is good — except when my partner throws a wrench into my plans.
I don't think he intends to irritate me by leaving the dirty dishes in the sink after I've just cleaned up, or delaying progress in getting our 5-year-old son to eat his peas. It just happens. But when it does, I'm enraged. I work hard to maintain a certain way of living as a stay-at-home mom — for all of us — and having someone make that task more difficult is infuriating. So, with that in mind, here are a few things my partner does that straight-up drive me insane.