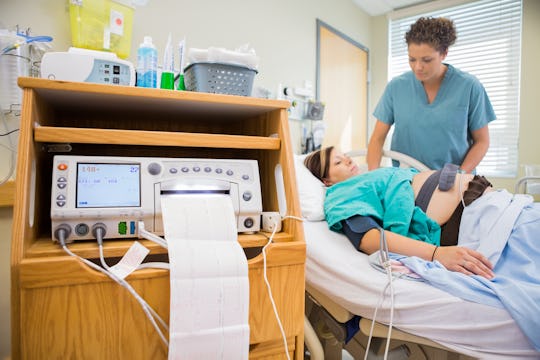 Tyler Olson/Fotolia
9 Inappropriate Questions Every Mom Wishes She Could Ask Her Labor & Delivery Nurse
In my experience, your labor and delivery nurse is pretty central to your birth experience. In fact, they can make or break it. A good one can help with pain, answer questions, and put you at ease, but a bad one? Well, they can make things so much worse. L&D nurses are also the keepers of the information about things like what you can and can't do, can and can't eat, and when you can get a damn epidural. So there are a ton of questions every mom wants to ask her labor and delivery nurse, and the majority can feel a tad too inappropriate to ask someone you've just met. I mean, your nurse is already going to see you at your worst and most vulnerable, and when you very well might be naked, exposed, and/or covered in bodily fluids, so why add insult to injury, right?
If you do keep these particular questions to yourself, you'll probably end up wondering (between contractions, and if you're not too exhausted to think) things like if you can have a snack (sometimes), if they can do anything to help you poop before you start pushing (like, please, I'm desperate), or when the damned anesthesiologist will get there so you can get an epidural and some reprieve (soon, I hope). You might worry that your nurse is secretly judging you, too. I mean, they have seen a ton of people give birth. What if you disappoint them? Or do it all wrong? Or can't "handle it" like other women?
If you are anything like me (and have no shame), you eventually decide to go for it and ask whatever the hell is on your mind. I mean, once someone sees you naked and covered in your own vomit, there's probably not much you can say that will catch them off guard. Besides, if you don't ask, you won't know, right?