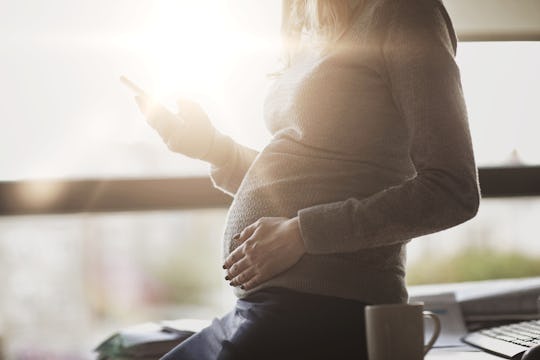 Syda Productions/Fotolia
9 Things Every Coworker Should Say To The Pregnant Woman In The Office
In my experience, being pregnant at work is the worst. Sure, a few people will say "congratulations" or offer help, but the pros are few and far between. And while I get that having a pregnant coworker can be frustrating — and they might not be able to do everything they used to, or take time off during their pregnancy or for maternity leave — it would be nice if people at work could be, well, nicer to their pregnant coworkers. In fact, there are so many things every coworker should say to the pregnant woman in the office, because when you're growing another human being inside your body every kind gesture helps.
For instance, it would have been super nice if rather than having to ask for help, my coworkers simply said, "Hey, let me do that for you." But far too many of my coworkers acted like I was a hinderance and, if I dared to go to work, I needed to do everything in my job description, even if it meant peeing my pants or puking in a waste basket. I wasn't immobile or completely incapable, but I had a fetus pushing on my bladder, people. A little understanding would've been nice.
Laws like the Pregnancy Discrimination Act and the Americans With Disabilities Act require employers to offer reasonable accommodations to pregnant workers — like different duties or the ability to work from home — so it would be nice if it didn't seem like such a significant ask. Plus, it's the "fair" and right thing to do. Women shouldn't have to choose between having careers and having families.
So with that in mind, there are a few things we should be saying to make work life a little bit nicer for our pregnant co-workers: