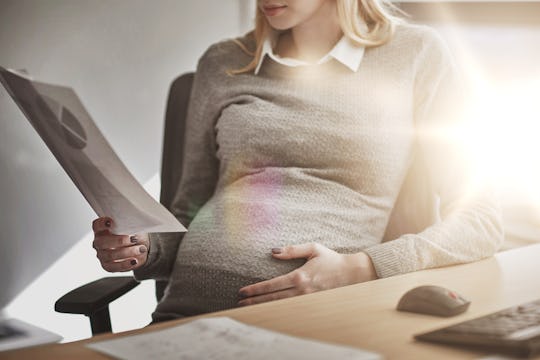 Syda Productions/Fotolia
These 5 Moms Were Fired For Being Pregnant & Their Stories Will Infuriate You
Let's talk about pregnancy discrimination. Let's talk about being pregnant, and dealing with people who, for some reason or other, can't wrap their minds around the fact that while your priorities are about to change, you're still a capable employee. Let's talk about pregnant people being subjected to bully behaviors in order to force them to quit and/or lose their jobs. It happened to me, and it happened to the following moms who were willing to describe the moment they were fired for being pregnant. Most importantly, let's talk about why it's absolutely not OK.
According to the U.S. Equal Employment Opportunity Commission, The Pregnancy Discrimination Act of 1978 "prohibits sex discrimination on the basis of pregnancy" and covers discrimination "on the basis of pregnancy, childbirth, or related medical conditions." That doesn't mean pregnancy discrimination doesn't happen, though. When I was working for my first employer, my superior said my "consistent tardiness" was cause for termination, even though I was only late a hand-full of times and each time was the result of a medical emergency related my pregnancy. I was terminated the day I left the hospital for treatment for a threatened abortion (spontaneous bleeding while pregnant). The second time I was fired for being pregnant, my employer refused to make reasonable accommodations for my pregnancy (as requested by my OB-GYN) and, instead, simply chose to terminate my employment.
Other mothers have experienced similar situations. According to the National Partnership for Women & Families, nearly 31,000 charges of pregnancy discrimination were filed with the U.S. Equal Employment Opportunity Commission (EEOC) and equivalent state agencies between October 2010 and September 2015. I spoke with a teacher, a lawyer, a bartender, a marketing representative, and a gallery assistant, who all gave me the low-down on how they were wrongfully terminated from their jobs for daring to procreate.