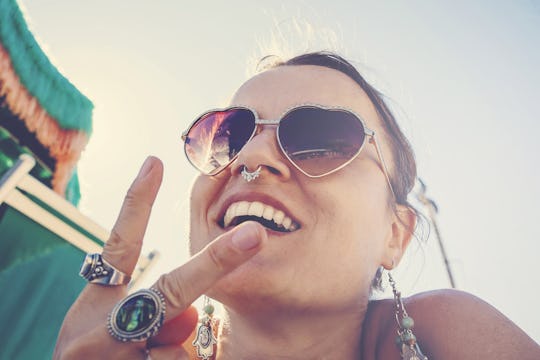 marbenzu/Fotolia
9 Things Every Millennial Mom Could Learn From '70s Parenting Trends
I was born in the 1970s, when car seats and BPA warnings didn't exist, and I survived. So in my humble opinion, I think millennial moms could definitely learn some things from '70s parenting trends. Though I may have turned out fine despite the laissez-faire approach adults of my parents' generation took to raising their kids, there are some styles of parenting that I think are fitting in today's overly-sanitized family culture. And I'm not just talking about eschewing modern technology because "the old-fashioned way" was just better. I can identify some things that made sense over 40 years ago, and still feel pertinent to parenting today.
Though we've come a long way with preventing illnesses and identifying atypical attributes to allow for early intervention in kids' lives, which improve their overall health, there are some areas of parenting that will never change. Moms today still have to deal with tantrums, and picky eating, and feeling like a failure rather frequently. Those experiences are universal, and the way my mom dealt with some of that stuff in the '70s is not really all that different than how I handle the moments when my kids stress me out.
The big takeaway from past decades' parenting trends, for me, is limiting choices. As a middle class family in New York City, our options for schools and entertainment and food are practically endless, and combined with the limitless feel of an interconnected world online, I easily fall down the rabbit hole when all I'm looking for is a good sunscreen for my kids.
So taking a cue from my own mom, here are some things I think every mom today could learn from '70s parenting trends: