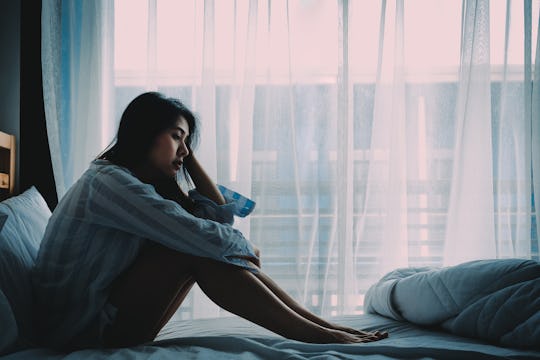 interstid/Fotolia
9 Things Every Mom Who Left A Serial Cheater Wants You To Know
I still remember opening a random email with the subject: "I'm sorry." The sender claimed to be one of the many women my husband had cheated on me with during our marriage. I knew, without asking him, that it was true. And when I confronted him, he confirmed my fears. I was hurt, angry, confused, sad, and also pregnant with our first child. In an instant my life gave new meaning to the phrase "it's complicated."
After having two kids, and trying again and again to make things work, I left my serial cheating husband for good. I'm so glad I did, too. I'm now in a really good place in my life, and am ready to talk about what happened without feeling traumatized all over again. I also want to set the record straight about a few things, because people who've never experienced this kind of betrayal just don't get it.
Finding out your partner has been cheating on you sucks, no matter what the context or duration. In my experience, though, there's a difference between finding out about a one-time affair and learning that your long-term partner, and parent of your child, has been lying to you and having sex with multiple strangers for years. When I found out I cried, threw up, and panicked. Was our marriage over? Was I going to be a single mom? Was I even safe? After all, I hadn't been tested for STDs since before we got married. I was pregnant, so not only was I dealing with an emotional trauma, but I was left worrying about my health and the health of my unborn child.
Then, to make matters even worse, there are the looks on people's faces when they find out what was done to you. It's like they feel sorry for you and are trying to figure out what's wrong with you at the same time. It's humiliating, demoralizing, and condescending. People would ask me questions about my "rocky relationship" and the events leading up to my husband's cheating, like they thought I was to blame for his behavior.
So believe me when I say there are so many things I want everyone to know about me, my past situation, and my strength as a mom who left a serial cheater, including the following: