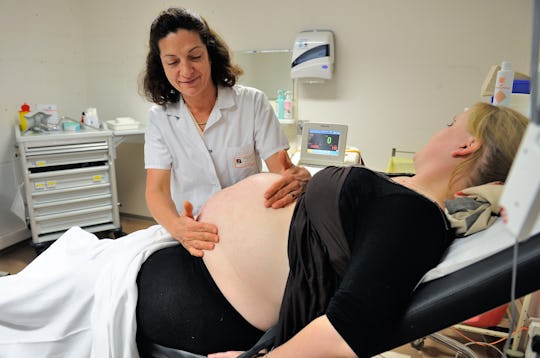 PHILIPPE HUGUEN/AFP/Getty Images
9 Things Every New Mom Needs To Know Before Giving Birth
The act of giving birth can teach you a lot about yourself. From body image to mental clarity and strength; there's a lot more to giving birth than just contractions and breathing techniques. In fact, it's such a monumentally life-changing event that countless books and blogs are dedicated to the sole act of preparing women for it. However, there are things every new mom needs to know before giving birth that some of those books and blogs don't cover; things that could change a mother's labor and delivery experience; things that can make you acutely aware of just how much mental clarity and strength you really, and truly, have.
Giving birth is unique for everyone, and no two births ever go down exactly the same. There are ways to plan for your own labor and delivery but, truthfully, there's no way of predicting exactly what you'll experience or exactly how you're going to react to that experience. Until you're in that life-changing situation and you're either pushing a baby out of your body or having one cut from your body, there's just no way of knowing how your emotions and surroundings will affect you.
Which is why, honestly, it's not uncommon to be somewhat terrified of giving birth. After all, you're bringing another human being into the world and your body will be going through something it's never gone through before. It's kind of a big deal. The good news is, so many people have your back and can help you prepare as best as possible. So, with that in mind, here are just a few things every new mom should know about giving birth, because adapting to any potential curve balls labor may through at you, while difficult, isn't impossible. You got this, mama.