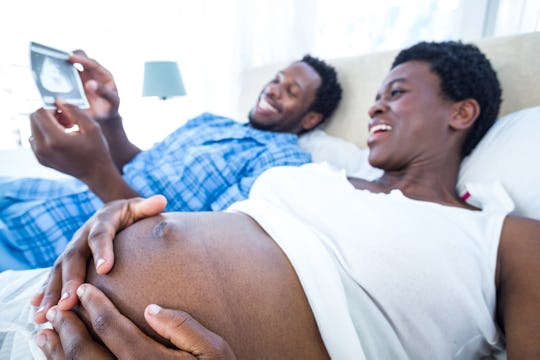 Fotolia
9 Things You Don't Have To Do When You're Pregnant (Even Though Everyone Says You Do)
If you're pregnant, there's a good chance that you've got advice flying at you from every direction at all hours of the day. While most people have the best of intentions and just want to help a mom-to-be figure out the road ahead, the manner in which this new and often unsolicited information is expressed can be, well, intimidating (if not downright terrifying). People are quick to tell you what you can and cannot do during pregnancy, which usually results in a boatload of pregnancy advice you should feel free to ignore.
Of course, when pregnant, it's a good idea to do your best to maintain a healthy lifestyle, not just for the sake of the fetus but for yourself, too. Things you should avoid during pregnancy (like alcohol, drugs, and probably kickboxing) are arguably no-brainers when it comes to your prenatal health. At the same time, a pregnant woman isn't incapable of living her life, so there's no need to be so fearful you become reclusive. Trust me, you're going to do more than enough obsessing after your kid is born, and you're going to face the same common parenting fears that every woman inevitably faces, so try not to read too much into the times when your cousin's best friend's aunt's neighbor gives you some random advice about eating ham or using body lotion during pregnancy.
When it comes to what you should do during pregnancy, simply ask your healthcare provider. Maybe your mother or a trusted friend, but sometimes, even your go-to people can be somewhat of a wash (sorry folks, you know who you are). Other than that, feel free to ignore all of the things people tell you that you just have to do when you're pregnant, because the odds are that their advice, though meant well, is unnecessary. The following nine things are among the many pieces of pregnancy advice you should feel free to ignore.