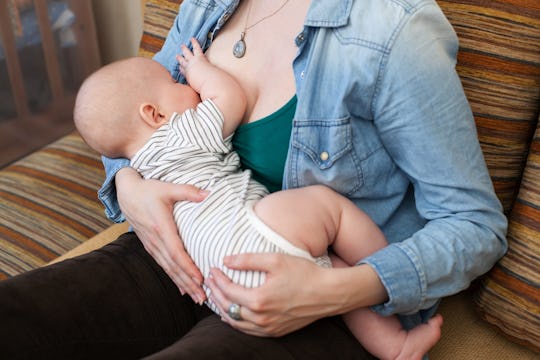 zdyma4/Fotolia
9 Ways I Set Myself Up For Disappointment During Breastfeeding
I always thought I would breastfeed my babies exclusively. I mean, everyone told me that breast was best, so I totally wanted to do it and didn't consider the possibility that I wouldn't be able to. I took classes, bought books, and set my expectations high — so high, in fact, that I actually set myself up for disappointment during breastfeeding.
When I had my baby and tried to breastfeed, I learned some harsh lessons relatively quickly. For example, breastfeeding wasn't the magical, perfect bonding experience that I thought it would be. And when things didn't go perfectly, I thought I had failed at breastfeeding and, as a result, failed at motherhood. It took a long time to get past those feelings of inadequacy and disappointment — time that I could have spent actually enjoying motherhood.
The second time around, however, I got smart. I set new, more realistic breastfeeding goals, supplemented with formula because my baby needed it to thrive, and got over my guilt. Eventually, and surprisingly, combo-feeding with formula allowed me to not just meet my breastfeeding goals, but surpass them. And when my son weaned I knew it wasn't the end of the world, and that formula was a great choice, too. Now that I have had three babies, and have breastfed them all to various degrees, I know better than to set myself up to fail. Most importantly, I know that my worth as a mother and my ability to bond with my babies has nothing to do with breastfeeding.