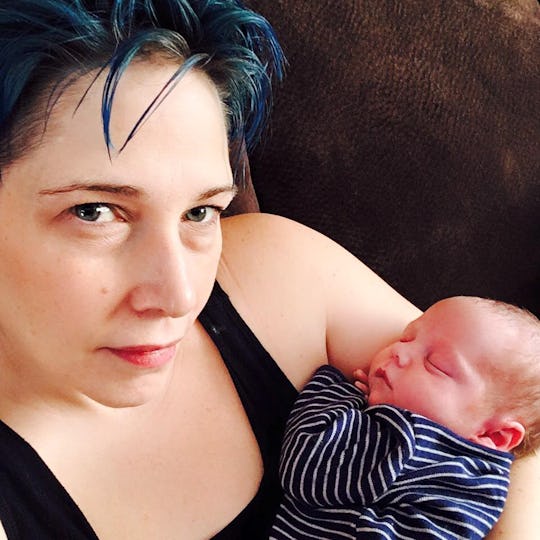 Courtesy of Steph Montgomery
9 Ways Your Baby Is Trying To Tell You To Take A Break
The first year of my kids' lives is kind of a blur. When I look at their baby pictures the majority of my new-mom moments sort of blend together. It's not that my kids weren't amazing, or that I didn't love them, it's just that I was utterly exhausted. Fortunately, I came to realize that every single day, in little ways, my babies all tried to tell me to take a break. I actually learned to take every single one of my little ones up on their offers, too.
Now that I have been through that grueling first year of mom life more than once, I've realized that it does get incrementally easier. Eventually your babies don't need you to touch them, hold them, or feed them 24 hours a day. And when it seems like they still need more than you can give, you learn to recognize the subtle ways they're trying to tell to relax. As a result, you realize you can take a moment to breathe, take a shower, change your shirt, or drink a cup of coffee while it's still hot.
I've also learned the hard way that we, as moms, have got to start taking breaks. After 40 weeks (more or less) of pregnancy, an untold number of hours of labor and delivery, and postpartum life, we deserve it and we shouldn't feel guilty for not losing ourselves to motherhood. At the capacity that we care for our children it's impossible to keep up with their needs if you are burnt out, exhausted, or sick. Eventually something has to give, and in my experience it's usually self-care. It doesn't have to be that way, though, and even our babies are trying to tell us to prioritize our health and wellness.