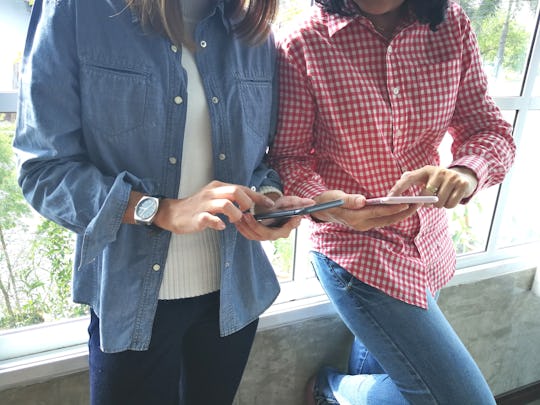 Shutterstock
9 Hilarious Ways You Wish You Could Respond To Your Friend's MLM Sales Pitch
If you are a woman online over the age of 25, you've likely wondered how you should respond to your friend's multi-level marketing program (MLM) sales pitch. Because, undoubtably, a friend (or more likely an acquaintance) has messaged you out of the blue to tell you that the latest picture you posted of your baby was so cute... and oh, by the way, they've started a new business. Only it isn't really their business. You don't want to hurt their feelings, but you also want nothing to do with this and OMG why is this so awkward?!
Don't worry. I'm here to help. There's actually a very easy way to get out of this. If you ever find yourself face to face with an MLM sales or recruitment pitch, simply say the following:
"No, thank you. I'm not interested, but good luck!"
This right here is going to get you through a solid 95% of MLM pitches. Because the vast majority of folks who get involved with them are kind, reasonable people who understand that this just isn't for everyone. You can't blame them for trying! Or, hey, maybe you are interested in the product but not in joining a sales team, in which case: go for it! I'm not saying that all the products are, across the board, of poor quality.
But the data on MLMs as a business model, at least for those at the lower levels, is pretty grim. Most lower-level recruits will quit within a year, and 95% will quit within 10, according to a report from the Consumer Awareness Institute and the Federal Trade Commission. This is probably because the same study shows that 99% of all of them will lose money. So, honestly, in a lot of cases, even with the more peskier representatives who don't accept your polite "no thanks," you can probably just play the waiting game.
But for the 5% of people who refuse to take no for an answer — and usually these are the people you don't know that well whom you rarely talk to — those people give everyone else a bad name and they have relinquished their right to a snark-free response.
So if you're ever feeling stuck in a high pressure sales situation, feel free to go ahead and whip out some of these: