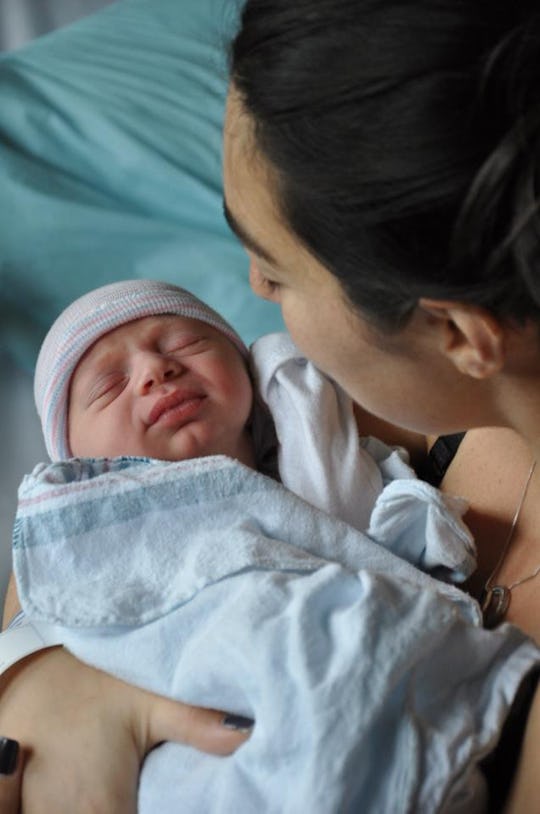 Photo courtesy of Jamie Kenney
10 Ways I Bonded With My Baby After I Had My C-Section
Most women I talk to would not choose to have a C-section. They don't want to have surgery or endure the recovery that entails and, instead, want to experience vaginal delivery. Another recurring theme I hear is that they want to be able to bond with their baby and they fear that a C-section would prevent real, meaningful bonding. While a cesarean can interfere with some types of bonding — immediate skin-to-skin contact, for example — the truth is that much of this fear is unfounded. I think back to all the ways I bonded with my baby after my C-section and realize that, actually, my C-section really didn't get in the way of anything essential.
This isn't to say, of course, that a C-section can't be a traumatizing experience. Of course it can be. Hell, any birth can be. But to say that it is as a matter of course, or that the nature of C-sections across the board derails proper bonding, is sort of ridiculous. And as time goes on and C-sections become more common, more and more hospitals are finding ways to accommodate traditional bonding between mother and child, moving away from more clinical practices that may indeed impede early and frequent contact between a new mom and her baby.
My emergency C-section (despite being an emergency) was a positive experience, and the hospital where I delivered encouraged most of the same bonding activities they would for moms who'd delivered vaginally, and the truth is that, in most cases, having a C-section in and of itself won't prevent new parents from doing any of the following.