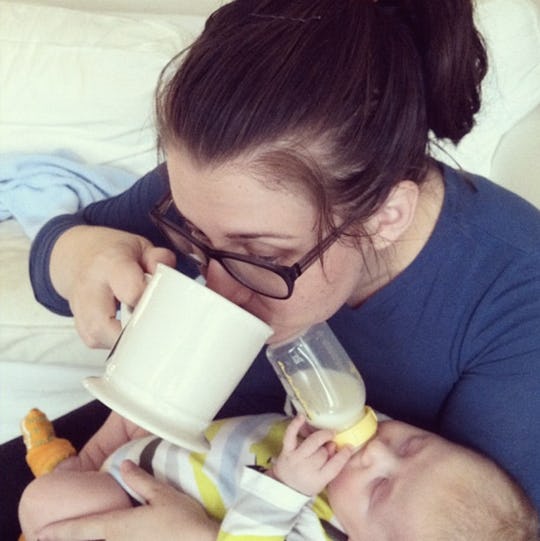 Can All Women Breastfeed? 9 Women Describe What It Feels Like Not To Be Able To
When I got pregnant with my son, I immediately knew I wanted to breastfeed. I read book after book about natural childbirth and natural parenting and about how our bodies were "made to do this." I initially wondered if all women can breastfeed, and my research seemed to answer that question. I read so much about how (almost) all women have the capacity to breastfeed, but that many were simply not knowledgeable enough (or not patient enough) to make it happen. I read every single bit of judgmental crap about the ways women avoid breastfeeding and vowed to do everything in my power to breastfeed successfully.
But then my son was born with complications and the breastfeeding took a back seat to saving his life. I was crushed in more ways than one. It was more than a week after he was born before I finally had the opportunity to attempt breastfeeding. Between labor fatigue, a major birth injury, plus anxiety and stress from practically living in the NICU, pumping was a nightmare. Worse still, I could barely pump an ounce a day, making it feel almost pointless.
I met with numerous lactation consultants, one of whom mentioned I might have insufficient glandular tissue. I tried kangaroo care, herbal supplements, eating oatmeal, and even drinking a beer — nothing helped. In the end, I supplemented with formula and after four incredibly exhausting months, I finally quit breastfeeding. The guilt was overwhelming, but I knew it was for the best. When I see images of women breastfeeding, I still feel a tinge of jealousy and pain, but am also happy they are able to make it happen. I spoke with a few other moms to see how they felt when they discovered they couldn't really breastfeed. Here's what they shared: