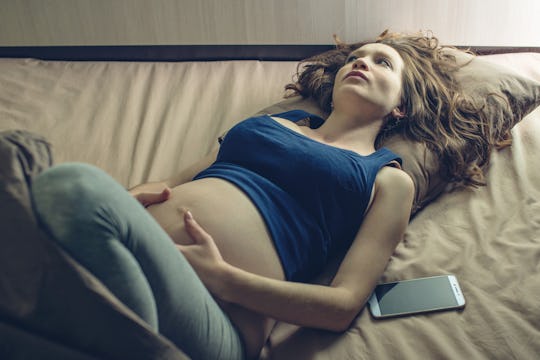 Artem/Fotolia
Don't Think Of It As Naming Your Baby. Think Of It As Naming A Person.
There are those among us who get really weird and snobbish about names. Some feel like if it's not a "classic" name (which usually translates to "originating in Europe") it's "trashy" or "ghetto" and I cannot begin to delve into just how problematic that concept is (to say nothing of the terms "trashy" and "ghetto"). We all need to adopt a "live and let live" attitude with names. But let's also keep it real here: naming your baby is important. That's why I think you have to think about naming "a person," not "your baby."
Look, I'm not here to tell you what to name your baby. Like, at all. I don't think a name has to be "real" or "professional" (whatever the f*ck that means). But I do think you should think about it. Like... if you want to give your baby a joke name, keep in mind that the joke is literally on your child for the rest of their damn lives. So sure, it might be funny in the moment or when your child is a newborn, but eventually they will go into classrooms and converse with other humans. They will leave your home and, as a result, your protective care. So all I'm saying is make sure you arm them for their continued journey through life.
Believe it or not, babies are people (just like you or me or Soylent Green)! So I think it's better to think of "baby naming" as "choosing a name that this new person you are creating will carry with them for the rest of their lives." Here's why: