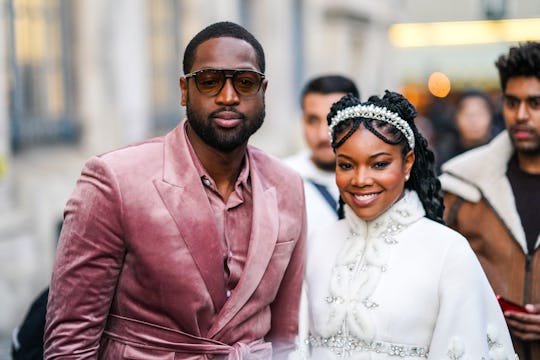 Edward Berthelot/Getty Images Entertainment/Getty Images
"We Love Our Child": 10 Lovely Quotes From Dwyane Wade & Gabrielle Union On Parenting
If you are looking for some excellent advice and a beautiful perspective on raising kids in a blended modern family, look no further than Gabrielle Union and Dwyane Wade's wonderful quotes about parenting their own children.
The former Miami Heat star has three children from previous relationships, 18-year-old son Zaire, 13-year-old daughter Zaya, and 6-year-old son Xavier. He also has custody of his 18-year-old nephew Dahveon. In November 2018, Wade and Union welcomed their daughter Kaavia via surrogate. Together, it's clear that Wade and Union are deeply committed to raising their blended family together to be strong, happy, and connected.
Wade and Union have been particularly open about ensuring their daughter Zaya, who came out as transgender earlier this year, is supported her at every turn. Which is super important considering Zaya has actually known she was transgender for most of her life, as Wade told Good Morning America in February. "She's known it for nine years. She's known since she was 3 years old," he said. "Along this way, we've asked questions and we've learned. But she's known."
Both Wade and Union have been incredibly vocal not just in their support of all of their children but in their delight at the people they are raising. Here's a look at some of their best quotes about parenting thus far: