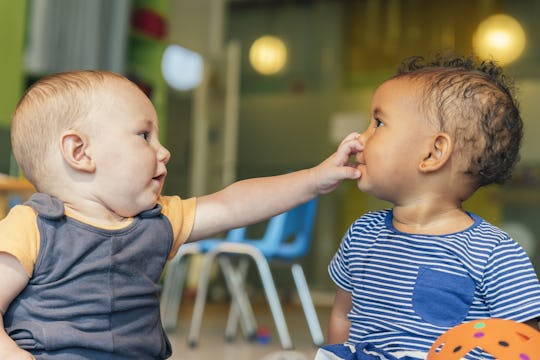 santypan/Fotolia
How Well Your Baby Will Play With Others, Based On Their Zodiac Sign
There are those who say our fate is written in the stars and believe the position of the cosmos determines our personalities, sensibilities, and our connections with one another. I am not one of those people, but I do think astrology is a fun way to pass the time. The archetypes presented in the Zodiac can provide a whimsical outlet to contemplate questions about you or, for parents, you children. For example, how well will your baby play with others based on their sign? Will it tell you, definitively, your child's social destiny from now until the end of time? I mean, I don't think so. (Certainly, even people who take astrology very seriously purport that there are numerous factors at play, not just one's "sun sign.") But it's still a lot of fun.
Personally, I find the Zodiac to be a bit hit or miss. My daughter, for example, is a Gemini and she is a classic Gemini when it comes to her friendships. She's bright and bubbly, charming, social, and just a bit indecisive. My son is a Virgo, but I swear he's a Virgo trapped in a Aquarius/Pisces' cusp body. My partner perfectly aligns with Cancer's crabby, solitary tendencies, whereas I am the opposite of what a Capricorn is supposed to be.
But enough about my family. How well do these descriptions match up with your child?