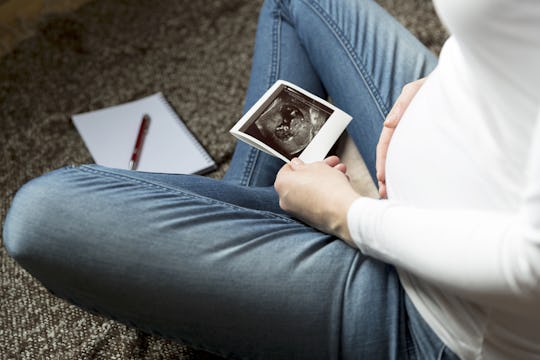 artursfoto/Fotolia
9 Pieces Of Advice For The Woman Pregnant After A Miscarriage — Like Me
I have had three miscarriages in two years, so to say I know a little bit about pregnancy loss would be a drastic understatement. And now, to both my surprise and excitement, I am pregnant again. I'm currently 19 weeks along, but I'm still terrified and holding my breath and, in a way, waiting for the other shoe to drop. But I'm also determined to be happy and excited and not let an overwhelming sense of fear dictate this experience. And since I know I'm not the only person who is pregnant after a miscarriage, I believe we could all use a few pieces of advice that can help us navigate this difficult, exciting, scary, and incredible time in our lives.
While I am quick to say I know very little in the grand scheme of things, I am confident when I say that I have learned a few things about pregnancy after a loss. I have figured out, through a lot of trial and error, how to mitigate my feelings of anxiety and avoid emotional landmines and help ease my mind when it's at its most pessimistic. I have learned how to lean on the supportive people around me, be honest about my often juxtaposing emotions, and establish boundaries that allow me to protect my pregnancy and my heart.
So, yes, I have a few pieces of advice for anyone who is feeling as scared and excited and out-of-place about their pregnancy after a miscarriage as I am. Because, truly, this is an odd headspace to be in; being grateful and terrified, excited and worried all at once. We can certainly use all the help we can get, and we are definitely the best people to help one another.