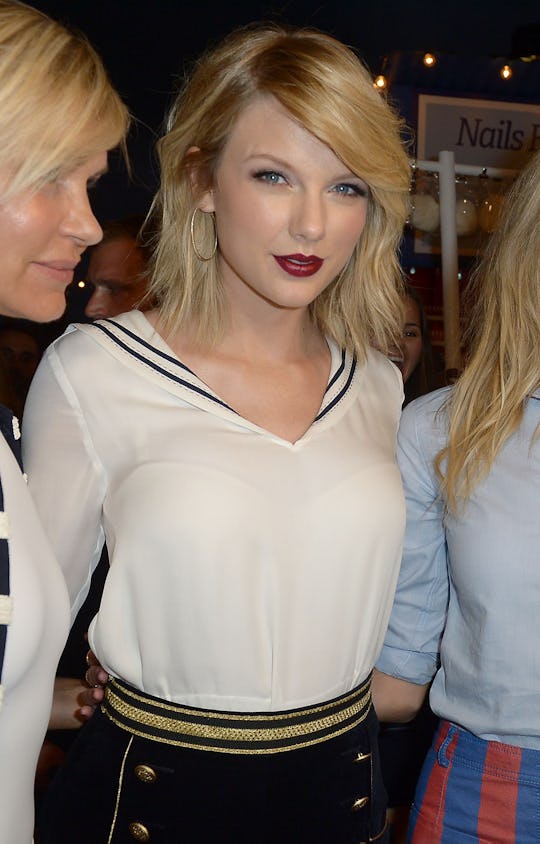 Gustavo Caballero/Getty Images Entertainment/Getty Images
Taylor Swift's Ex Won An Award, But Does She Care?
The rapid rise and fall of Hiddleswift – the romantic coupling of pop superstar Taylor Swift and Serious British Actor Man Tom Hiddleston – was easily the most popular celebrity romance news of 2016. The unexpected pair came to the forefront when they were photographed together frolicking beachside in June, barely a month after their immediately-iconic spontaneous dance at last year's Met Gala went viral. The two broke up in September after just three months together, but many still wondered whether Swift is watching the Golden Globes and caught her famous ex winning big at the awards ceremony.
Swift has attended several Globes ceremonies over the past several years, but didn't appear at this year's event. She also hasn't tweeted or posted anything about the awards ceremony. The 1989 songstress hasn't been particularly active on social media for quite a while now, particularly in the aftermath of her very public feud with Kanye West and Kim Kardashian earlier in 2016. She has both a Twitter and Instagram account, but posts very infrequently, so it's not like anyone expected her to live-tweet Sunday's Golden Globes even if she was watching it in the comfort of her own home anyway.
Given that the Bad Blood singer and Hiddleston broke up months ago and apparently haven't made contact or interacted since, it's unlikely that Swift would have tuned in specifically to see whether her ex won the award he was up for. Then again, 20-somethings have done stranger things to "check in" on exes, and I can't imagine that Swift is any different from the rest of us in that regard just because she's uber-famous.
Whether his ex was watching or not, Hiddleston did walk away with the award for Best Actor in a Limited Series for his role in The Night Manager — and unleashed a slew of priceless Christian Slater memes courtesy of his awkward-earnest acceptance speech. And, of course, Twitter was on-hand with the timely Swift-related jokes that will likely follow the Brit to the end of his Hollywood career.
Perhaps we'll all be treated to a Hiddleswift reunion/awkward red carpet run-in at next year's Golden Globes – assuming Swift earns a Best Original Song nomination for her Fifty Shades Darker duet with Zayn Malik and Hiddleston gets another nod for his rumored appearance in Sherlock Season 4 (which I'm still firmly holding out hope for, BTW).