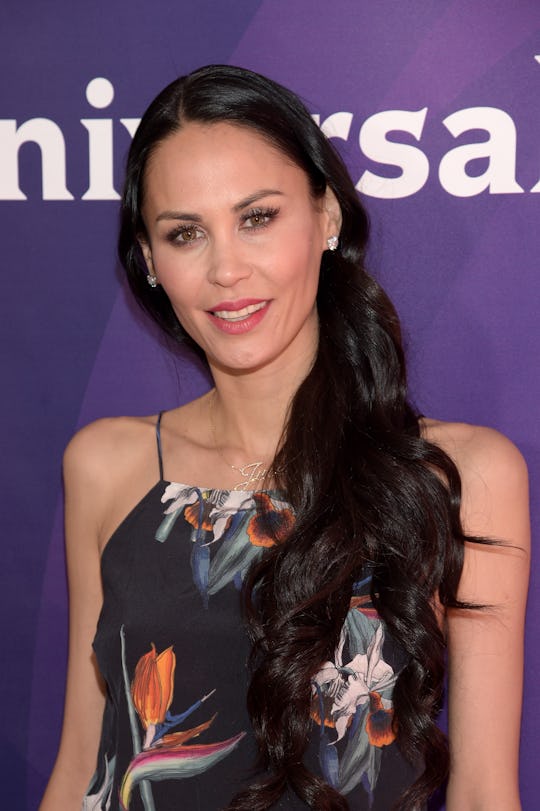 Jason Kempin/Getty Images Entertainment/Getty Images
Jules Wainstein Files For Divorce & Proves That The Real Housewives Go Through Real Issues
Being a real housewife can be tough — especially for the stars of Bravo's Real Housewives of New York City. In the past eight seasons of the show, we've seen it's stars start new business ventures, begin new relationships and even go through divorce, proving that part of being a Real Housewife is well, going through real issues. Unfortunately, Jules Wainstein filed for divorce from her husband this week and proved just how real the show can be.
Wainstein's publicist confirmed to Bravo's blog, The Daily Dish, that Jules Wainstein and her husband Michael Wainstein were divorcing after eight years of marriage. Her representative went on to say that the reason for divorce was cheating "and she was blindsided by the cheating." The couple has two young children together, 5-year-old son Jagger, and 2-year-old daughter, Rio.
Jules is the newest housewife on the New York City cast and has been holding her own amongst the cast of women this season. Her youthful attitude, fun personality, and honesty about her struggles have made her one of the fan favorites this season. But with two episodes left in Season 8 it is not clear as to whether or not Jules would return to the show next year. This new turn of events might make it harder for Jules to return next season (but I hope she does).
Luckily, for Real Housewives (and Jules) fans they can be assured that Jules' decision to join the cast this season and have their family taped for all of Bravo's audience to see — did not contribute to the Wainstein's divorce. In a statement to Us Weekly Jules' publicist insisted that the divorce had "nothing to do with the show" and that the couple "had issues for a while." This is reassuring because fans of the show know that Jules and Michael's relationship has been pretty much one of the only drama free relationships this season.
Michael Wainstein is a venture capitalist, as he a principal and president at the Private Capital Group in New York City — which means he invests money for other businesses and probably makes a lot of money for himself. Jules is a full time stay-at-home mom, philanthropist and now Bravo celebrity. It is reported that the Wainsteins own three homes therefore might have quite a bit of assets to split amongst themselves during their divorce.
With Jules and Michael divorcing, this means that not one cast member on the Real Housewives of New York City is actually married. Cast member Luanne De Lesseps is currently engaged, while Bethenny Frankel and Ramona Singer have just gone through recent divorces. Fellow cast members, Carole Radziwill, Dorinda Medley, and Sonja Morgan are all currently dating as well — but not married yet. However, that doesn't mean the lovely cast of the Real Housewives of New York City are not real housewives.
If anything, Jules Wainstein's divorce shows us that real housewives of any city, no matter what income or fame they have, go through real life issues, like divorce or being cheated on. No matter who you are, part of being a real housewife is being real.