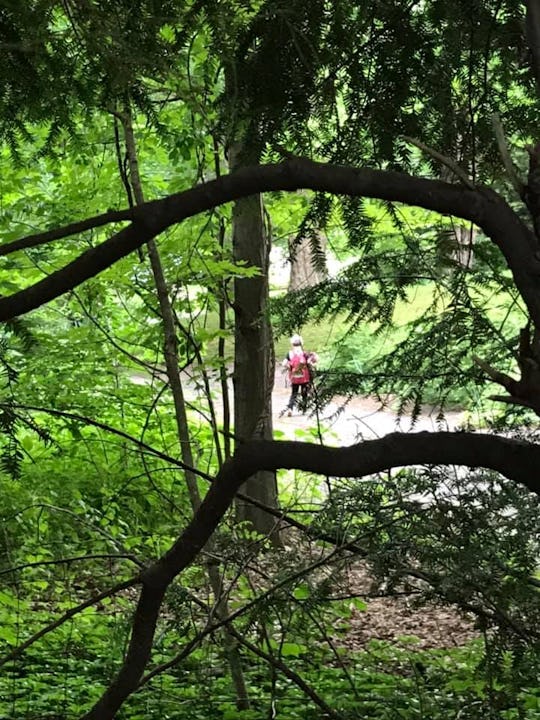 Photo courtesy of Jamie Kenney
A Play-By-Play Of The Day My Son "Ran Away" From Home For 8 Minutes
There comes a time in every young man's life when he realizes that it's time to grow up. No longer can he be constrained by the tyranny of his parents — he must learn to make it on his own. Early this year, in a show of this rugged independence and disregard for authority, my 7-year-old ran away from home for eight whole minutes. And, wow. We all learned something that day.
To be fair, his departure was completely justified. It began innocently enough with a friendly mother/son game of Monopoly Jr. But something terrible happened; an abuse of power so egregious it could not be borne. I won. As in, my son didn't win. And, reader, is that nice or fair?
But I don't think, deep down, it was just about one game. It was about the slings and arrows of outrageous despotism and indignity that he'd been forced to suffer for years. Cruel demands like "please get ready for bed" and "you have to wear clothes to school." Monopoly Jr was but the straw that broke the camel's back... and my second grader's will to remain in this toxic, awful family. He retreated into his room — his sole refuge in this fascist regime we called a home — and emerged a few minutes later with his teddy bear, a wooden sword, and his backpack.
"What are you doing, bud?" I asked.
He glared at me and walked out the front door. And, well, here's what happened next: