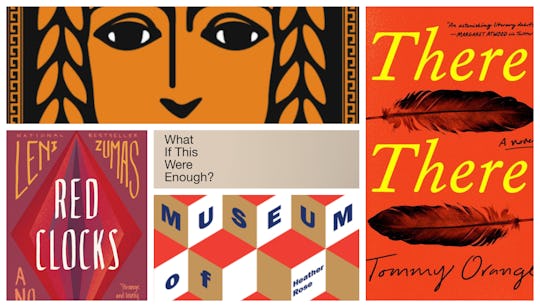 The Best Books Of 2018, According To Moms Who Don't Have Time For Anything Less
If you had a kid anywhere in the last five years, it is perfectly acceptable to still have a Target receipt marking the progress you have made through Gone Girl. No judgement! "Read any good books lately?" "NOT MY YEAR OF REST AND RELAXATION, THAT'S FOR SURE," you might reply. It's fine. Everyone's book lists are longer and fancier, but you know what's good about becoming a mom? You don't have time for daft books, silly books, books that speak in fancy tones about basic suburbia. When your free time is snipped to pieces by a tiny, oddly dextrous toddler, you learn a lot about the kinds of books you truly enjoy. That in mind, we the frazzled staff of Romper give you our best books of 2018.
This list will not do you wrong, though it is missing some of the excellent books we read this year, like Body Full Of Stars by Molly Caro May, or All You Can Ever Know by Nicole Chung, or End Of The Rope by Jan Redford, or Strong As A Mother by Kate Rope (they're all very wonderful and our reasons for admiring them have been well explored!). So: onward!