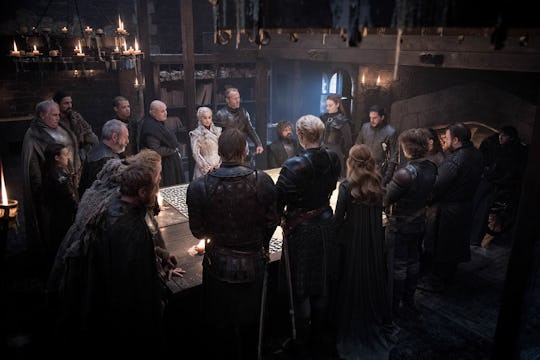 Helen Sloan/HBO
Which 'Game of Thrones' Character You Are, Based On Your Zodiac
As far as I know, the Zodiac is not a thing in the world of Game of Thrones (and, not to geek out too hard, but if it were I would know because this is my thing). But in a series full of complex, wonderful characters who nevertheless fall into certain archetypes (because we all do, sometimes), it's kind of interesting to think about what sign each character would be born under. So, which Game of Thrones character are you? Let's grab our star chart and our maester's scrolls and dive right in.
Of course, none of these rich characters can be summed up so tidily, let alone actual human people. And yet, truly, some of these star signs were so easy to assign because the similarities are uncanny. It's like George R.R. Martin developed them by reading through a horoscope or something. Part of the great joy of this show is being able to see and connect with the characters on the screen because they are so real. Sometimes we can even see ourselves in them. (I'm totes a Margaery Tyrell, but a not-blown-up Margaery, who would be a Gemini which just happens to be my moon sign.)
Unfortunately, I haven't been able to find a star chart that tells me who's going to ultimately take the Iron Throne (my money is on a Dany and Jon co-rulership because it just makes sense), but here's how I think all of us boring real-life folks would sync up with our Westerosi counterparts...
***WARNING! SPOILERS AHEAD!***