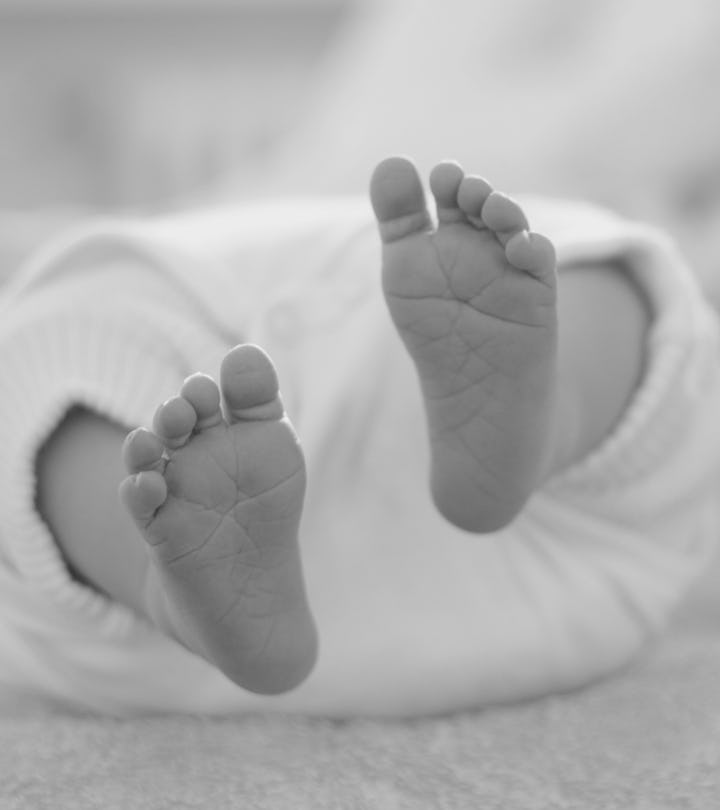 vaquey/Moment/Getty Images
15 Super Sweet Baby Footprint Tattoo Ideas
Keep their first steps forever.
There's something mesmerizing about baby feet. So tiny and intricate, looking at them and holding those soft little tootsies is something many parents can become obsessed with. But babies grow up before our eyes and pretty soon those tiny toes are gone. So it is any wonder baby footprint tattoo ideas for moms and dads are popular?
How best can a parent accomplish a great baby footprint tattoo? First, there's the difficult decision of where you want those feet to live on your body for all eternity. Popular spots are the foot itself, the upper back, and for some moms who have carried the baby, the belly as a memory of all those months baby and birth parent were one.
Next you have to figure out what size to make the footprint. For many tattoo fans, this means using the real life size of a baby's foot. That's great as you'll always be able to remember how small they once were, but another option worth considering is sizing down to make the tattoo more private and personal. This can be achieved by taking your child's footprint then having it resized on a computer before going into the tattoo studio, or the artist can probably even accomplish this for you.
And of course, you have to find the right time to get your tattoo. If you're breastfeeding, it's safest to wait to get a tattoo until you're no longer nursing or pumping.
No matter when and where you decide to get your baby's footprint tattooed on you, you'll always have a lasting memory of your child's most tender age and one of your biggest life-changing moments.
Have your footprint tattoo idea in mind? Grab a sitter and an ice pack and go get their tiny footprints inked onto your skin for life.
This article was originally published on