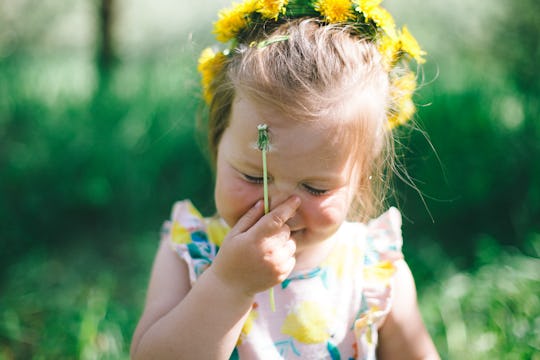 Negatina, Getty images
8 Fascinating Facts About Babies Born In May
They have a lot going for them.
May arrives on the cusp of summer, when flowers are at their peak and the promises of warm weather brings everything into bloom. Maybe that's why May babies are so special. Take a look at the research and data in these 8 facts about May babies and you'll find that children born in this month seem to have particularly great characteristics.
From studies that indicate May-born people are more positive to research that suggests May kiddos might be night owls, there's mystery and magic to these sweet spring arrivals. Maybe it has something to do with the fact that their last few months of incubation happen when the days are longer and mamas-to-be get more Vitamin D, or maybe their unique attributes are thanks to their zodiac sign or something else science has yet to uncover. What is for sure is that May children are a reflection of their birth month — wonderful rays of light for any family they join.
And, if it matters, May babies are in great company. Celebrities including Mad Men's Christina Hendricks, comedian Will Arnett, George Clooney, and Dwayne Johnson all blow out birthday candles in May. Even before they're born, these kids have these bragging rights.
Are May babies the best? Their parents probably think so. But others might agree after reviewing some of these extraordinary characteristics.
This article was originally published on