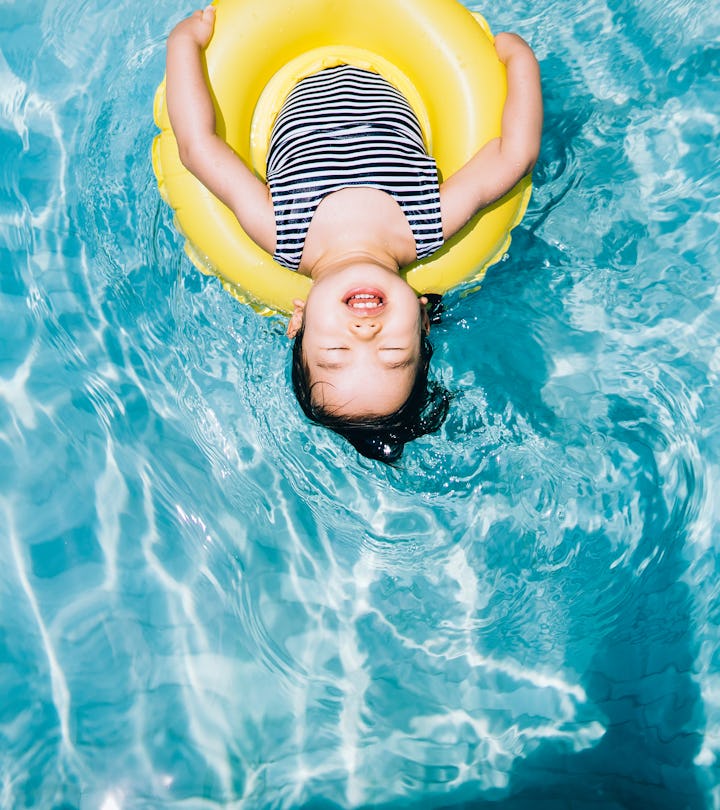 d3sign
28 Bright Baby Names That Mean Sun
Perfect monikers from around the world for your little ray of light.
When my son was a baby, I'd often sing to him, "You Are My Sunshine." I even sang it to him when he was still in my belly. The line, "You make me happy, when skies are gray," just hits me in the heart. If you want your baby to be a beam of sunlight, shining their beautiful energy onto everyone who encounters them, why not give them a baby name that means sun, light, or warmth.
Every language and culture has words for light and the sun, so there is a wide variety for both girl, boy and unisex names with this meaning. These names can prove very useful as, let's face it, some days — especially during those all-nighters or the toddler and threenager phases — you might need a reminder that your child can be bright and cheerful.
More than those warm and fuzzy meanings, the sun and light are also powerful forces, and life-giving. This list of sunny names cover a range that will make you feel warm and fuzzy, to inspired and proud. They carry in them the joy and happiness you'll feel the moment — and hopefully, every morning after — you meet your little ray of sunshine, just like that beautiful sun.
Naming babies is like a chicken-egg puzzle. Will your baby live up to the meaning of their name or will the name influence the person your baby grows to be? Either way, if you name your baby for the sun, the qualities that may emerge are joy, cheerfulness, energy, vitality, and, basically, power over everything, especially your heart.