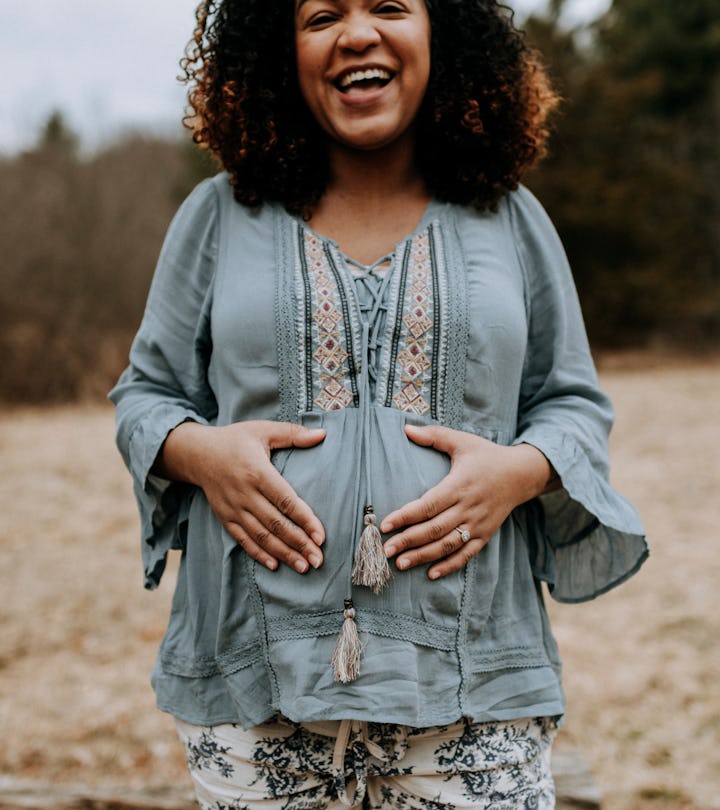 Cavan Images, Getty images
57 Clever & Hilarious Pregnancy Instagram Captions When You Literally Can't Even
So. Many. Unpredictable. Moments.
People love to tell pregnant women about the magical time they're in, how incubating a human makes them glow. But real talk: it's not always as dreamy as they say. There's the pressure on your bladder to begin with, something that makes all too many of us suddenly question our continence. Then there's the hormones which can have you cackling wildly one moment and weeping the next. Sure, it's magical if your meaning of magic is a lowkey feeling of madness. That's why we need these funny and clever pregnancy Instagram captions for when you literally can't even.
Tell it like it is on social media rather than putting up faux statements about the perfect pregnancy. Your friends will appreciate your honesty and your fellow pregnant posse will salute your humor. Because, ladies, we're all in this together. Even though we know the end result will be the sweetest, most darling, best possible thing in the entire world, the journey is a veritable game board of weird body discoveries, bizarre requests from strangers (can I touch your belly?), and one too many trips to the restroom. Land on a locked porta-potty at the wrong moment and it's game over. Might as well laugh at the 40-ish week mayhem along the way with these funny pregnancy Instagram captions that you can really use anywhere, anytime.
Feeling better already, right? Feel free to steal these pregnancy Instagram captions for your own maternity photos.
This article was originally published on