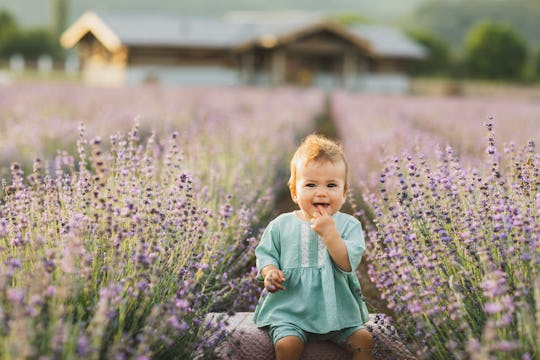 Oleg Breslavtsev, Getty images
43 Beautiful French Baby Names
Give them a name with that certain je ne sais quoi.
Parenting is a huge responsibility, and the pressure to get it right may start before your baby is even born. A name is a big deal (no pressure), and deciding what to call your baby can be difficult, especially if your co-parent or spouse doesn't agree with your top choices. These French baby names for girls and boys are a great starting point if you want something that feels classic and timeless but still unique.
On this list, you'll find cute twists on common English names (like Matthieu, Brigitte, or Margaux) plus tons of names that may have never crossed your mind before. There are playful names like Zélie or Jules, and some more serious options. Keep in mind, it's always up to you whether you include an accent or an umlaut in their name.
As someone who's tried to pull off lipstick without any other makeup or a t-shirt casually tucked into jeans only to feel a little ridiculous, I know it can be hard to imitate the effortless cool that's synonymous with French culture. One thing you can borrow with ease? French names. Read on for some favorites.
Bonne chance naming your bébé.
This article was originally published on