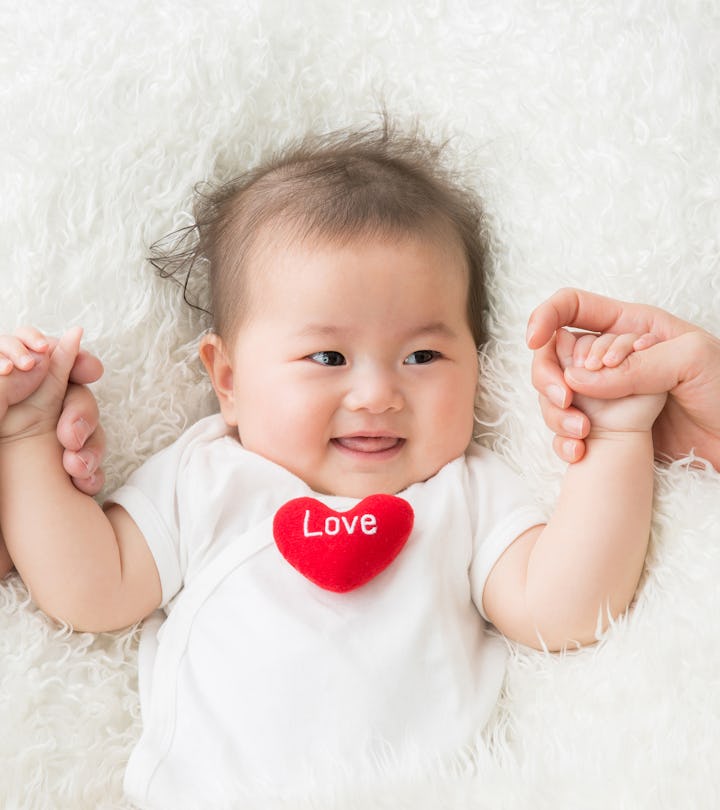 Shutterstock
These 27 Middle Names For Girls Are Short & Sweet
Short doesn't have to mean boring.
If you're expecting a new baby in your family, figuring out the right middle name can sometimes be more complicated than picking out the first name. Sandwiched in the middle, you have to consider how the various names sound together. Some first and middle names might be lovely on their own, but when they're put together, they can be a bit of a mouthful. If you have a long or hyphenated last name, you also might want to go with something short and snappy in the middle. Short middle names for girls can often be the solution to bring a baby's full name together melodiously.
A longer first name and short middle name can go together like wine and cheese or peanut butter and jelly: perfectly. But you can also keep the whole name short and snappy by going short with the first name too. Aside from the way the names sound together, you might choose a middle name that has some special meaning to you, your partner, or your family. The middle name is often a place where parents choose to honor a family member (where you can give them a nice nod without having the confusion of having two people in the family with the same name). Although that itself can be fraught — will your grandmother be offended if you use her sister's name instead of hers?
I can't help you navigate family minefields, but I can offer ideas. Here are some short and sweet middle names for girls that will go beautifully with any length of first name.
With so many great middle names to choose from, you might even want to double up on your middle names: giving your baby multiple middle names is no longer something that just the royal family does. A great name can sound like a poem that just flows together and sounds perfect to your ear. Though it may be a long search to find the right name, you'll know it when you hear it — and soon you won't be able to imagine calling your baby anything else.