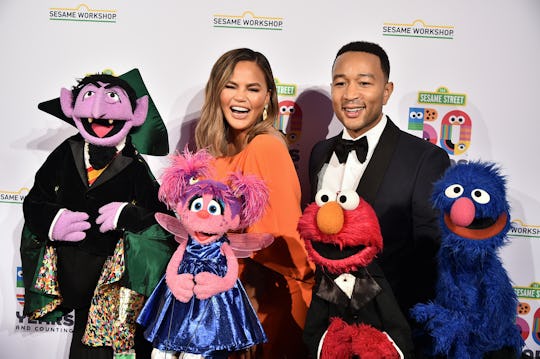 Theo Wargo/Getty Images Entertainment/Getty Images
15 Of The Most Memorable Celebrity Appearances On Sesame Street Of All Time
Hundreds of famous names have made a stop at 123 Sesame Street.
From politicians to poet laureates, since its debut in 1969, Sesame Street has had its fair share of celebrity appearances stop by on sunny days. Sure, there are A-list events such as the Grammys and Academy Awards, even the Rock 'n' Roll Hall of Fame, but getting invited to Sesame Street is also the ultimate dream destination for many celebrities. Some may consider it a rite of passage to stardom.
Over its 53 year tenure as the longest-running children's show on television, Big Bird, Elmo, Cookie Monster, and the other puppets have hosted Motown legends, Hollywood A-listers, poet laureates, First Ladies, boy bands, and a Hamilton star!
Many of these star guests have made several appearances over the years and used their talents to teach both muppets and kids lessons on helping each other, self-love, self-esteem, and believing in yourself. Plus the rendition of the ABC song is endless, just take your pick. There's also the reliability fans love when seeing their favorite stars on the show. It's always a thrill to see icons let down their A-list shield and bring out their inner kid to hang out with Elmo, bake cookies, play pat-a-cake, and do quirky dances. It's also been a stage to uncover some hidden talents we may not have known a few of our favorite stars had, such as improv and singing. And while some of these celebrities are no longer with us, their presence is forever immortalized thanks to Sesame Street.