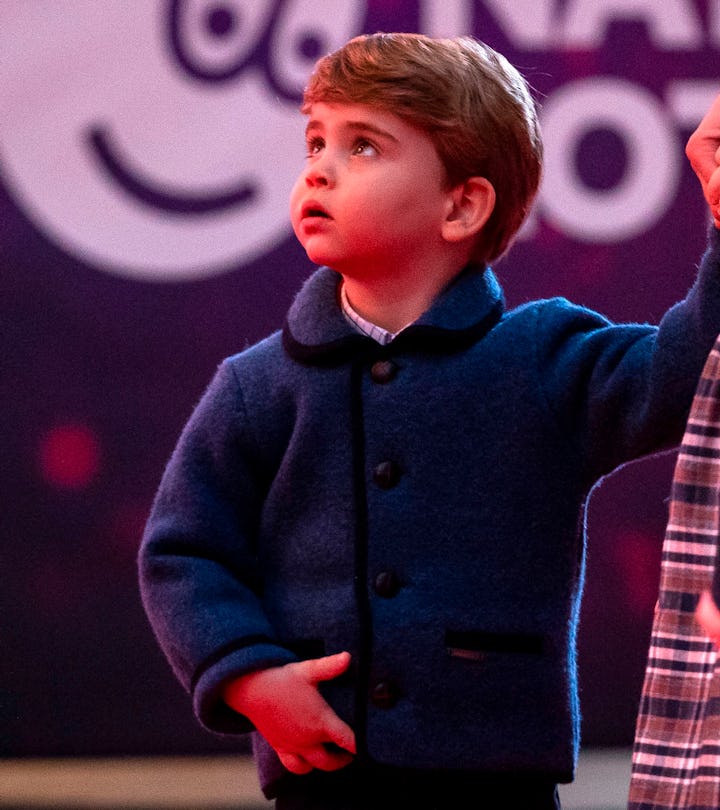 AARON CHOWN/AFP/Getty Images
20 Times Prince Louis Proved He Has A Truly Adorable Sweater Collection
They young royal knows how to wear a cardigan.
Kate Middleton has always favored hand-me-downs when dressing her three kids. So it would perhaps not be terribly surprising if her youngest child looked slightly less pulled together than his older siblings. After all, by the time 4-year-old Prince Louis gets his hands on a sweater, they've usually worked their way through his 9-year-old brother Prince George and 7-year-old sister Princess Charlotte. At the very least, in fact. Fortunately, that is not the case. Prince Louis' sweater moments through the years have managed to look fresh and new and original. Perhaps because the young prince is such an original himself.
Born in April 2018, Prince Louis made a name for himself as a real little ham right out of the gate. The baby of the Wales family, he has no problem making himself known as his own person. While Prince George tends to shy away from a lot of public attention and Princess Charlotte is growing into a real little model royal, Prince Louis is running his own show.
And he has the durable wardrobe to prove it. This kid is all about sweaters and shorts no matter what time of year it might be.
As time goes on, Prince Louis will make more of his own choices when it comes to his sweater style. But I hope he continues on the same classic path, because you really can't go wrong with a crewneck and a popped collar. No matter who you are.