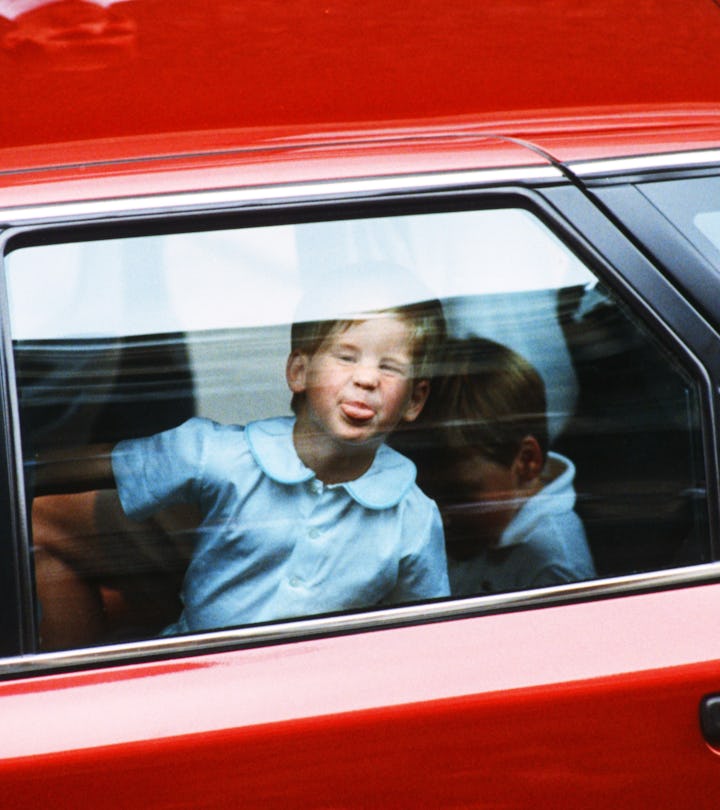 Mirrorpix/Mirrorpix/Getty Images
Meltdowns, Giggles, & More: 20 Great Photos Of Royals Just Being Kids Over The Years
Sometimes a kid has to act out a little.
Being a kid in the royal family is a bit of a mixed bag of tricks. On the one hand, you get to live in palaces and go on vacations with Queen Elizabeth and ride ponies and such. On the other hand, they have duties that other children never have to worry about. Heading off for royal tours of other countries, being photographed constantly, standing on a balcony waving while millions of people stare at them. They're just little, and sometimes the royal kids get photographed acting out as regular kids so often do. Which somehow manages to be just about the most endearing thing you ever did see. Unless, of course, you're a royal parent dealing with a public meltdown.
In recent years, the royal children have been kept out of the spotlight a bit more, with the Duchess of Cambridge masterfully taking control of the way her children are photographed by taking the pictures herself. But much like their father Prince William and uncle Prince Harry when they were little boys, 8-year-old Prince George, 6-year-old Princess Charlotte, and 3-year-old Prince Louis have had their fair share of photos taken. Some of them candid, all of them classic.
Because the world loves a royal kid, especially when they're breaking that stiff upper lip protocol.