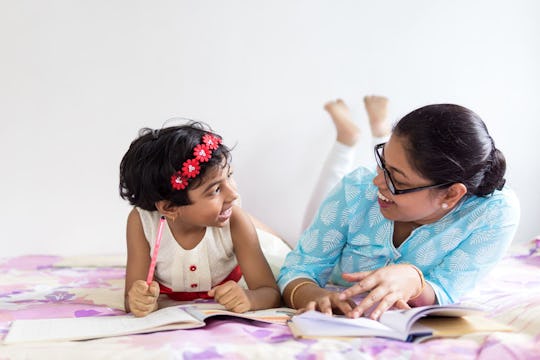 Saptak Ganguly/Stocksy
17 Ways You Can Really Make A Difference On International Women's Day
March 8 marks International Women's Day, and this year's theme could not be more on point: "Women in Leadership: Achieving an equal future in a COVID-19 world." As we take time out of our day to honor the women amongst us who have inspired, led, and held the world together this past year, International Women's Day is also an opportunity to make a difference.
Whether it be volunteering in your community or reaching out to a woman you admire, International Women's Day was created in 1909 as a way to activate and campaign for equality, according to the official International Women's Day website. The commemoration quickly grew across the world, first in Denmark the next year, followed by Austria, Denmark, Germany and Switzerland. By 1975 International Women's Day was celebrated for the first time by the United Nations; decades later, you can get ready to celebrate this year on Monday, March 8.
Today the girl power vibes can be felt the world over as nations pause to acknowledge the unique power, performance, and perseverance of women in countries as distant as Burkina Faso and Cambodia. But as far as we've come, ask any woman and she'll tell you we still have a long way to go. From campaigning for equal wages to fighting for proper healthcare, ensuring voting rights to enforcing transparency in the #metoo age, the challenges women face continue to be a global battle. But there are ways you can help. Here are a few.