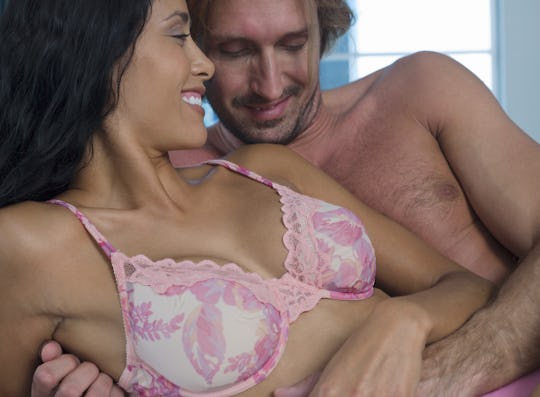 bikeriderlondon/Shutterstock
11 Signs You Sexually Satisfy Your Partner
If you and your partner were stranded on a desert island, how much time would you spend doing it? If you answered 24/7 that's one of the signs you sexually satisfy your partner, and your partner satisfies you. But in real life, how can you tell if you're good in bed?
You might think that wanting to know if you sexually satisfy your partner makes you needy. But that's far from the truth. It's fine for you to want validation, sexual or otherwise. PsychCentral reported that the desire for validation was one of the strongest motivators of human behavior. Given that some psychologists agree that validation has positive effects on how you live your life (in and out of bed), there's no reason to get down on yourself for wanting to know if you sexually please your partner.
But just make sure you check your motivations for needing sexual approval from your partner. When wondering if you sexually satisfy your SO, are you wondering because you want a pat on the back for a job well done or are you afraid that your partner might stray if you're not good in bed? Although many partners do cheat because the sex in their current relationship isn't satisfying, just as many people cheat because they lack emotional connection from their partner, according to Psychology Today. In other words, your sex life doesn't define the sum total of your relationship. And that old adage about communication being key in a healthy partnership holds true here as well. There's no harm in asking your partner about your sexual performance or looking out for the following signs that you sexually satisfy your partner.