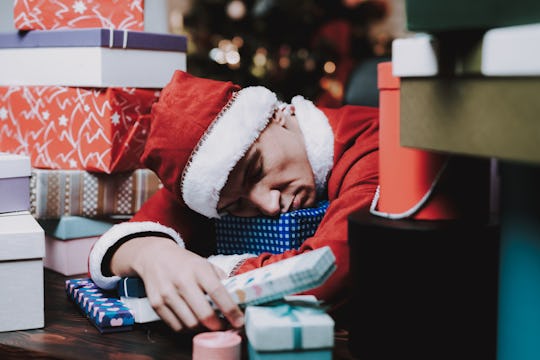 Shutterstock
Hilarious Christmas Memes That Are Extremely Relatable This Time Of Year
Alexa, play "All I Want For Christmas Is You." Again.
Memes are obviously in style all year round, but when it comes to the holidays, they simply add to the festive cheer. Extra points when they can spark a good laugh, something that is totally needed during this time of inevitable chaos. That's why it doesn't hurt to stockpile a collection of funny Christmas memes to share during the holiday season. Your followers are sure to get a kick out of these amusing posts, whether your social media platform of choice is Facebook, Instagram, or Twitter.
Better yet, share a meme that gives a nod to your personality or lifestyle. People who truly know you will get the joke, making it that much more hilarious. You can also send funny holiday memes in text messages or emails to amp up a not-so-amusing message (and cheer up anyone who needs a smile during this stressful year).
While you're at it, be on the lookout for other memorable holiday moments to document. For example, if your kids write a funny letter to Santa, snap a photo and send it to loved ones to brighten up their day. Above all, try to find the humor in everything to boost the holiday cheer. With these Christmas memes, you can do just that. And while there are still gifts to be wrapped and cookies to be baked, at least you'll have some comic relief.
This is what happens when an unhinged internet gets a hold of one of the most beloved holidays, and you can hardly be mad about it. Whether you're already stocked up on Christmas spirit or can't seem to get in the mood, there's no way to boost the holiday cheer like some hilarious Christmas memes.