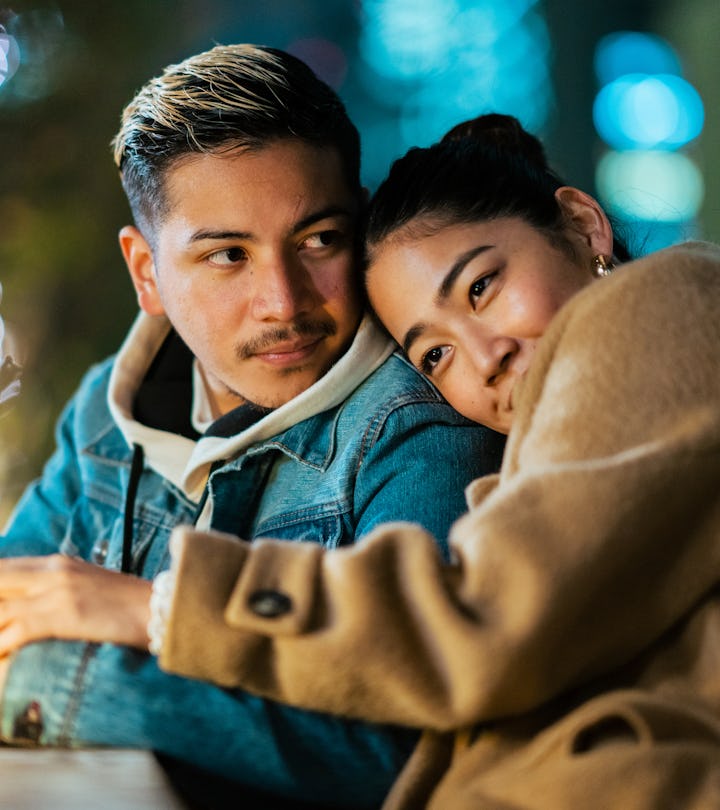 recep-bg/E+/Getty Images
65 Sexy Little Things To Do With Your Partner
That don't even have to lead to sex.
Feeling sexy means something different to everybody, but one thing is certain ― it doesn't have to mean sex. The root word is there, but sexy's informal definition is "exciting; appealing." In a relationship, that's a huge way to use the word sexy. Because the little sexy things long-term couples do to stay close don't always have to lead to a romp in the bedroom. Sometimes, those sexy little things mean being desirable, interesting, and, yes, exciting and appealing.
Relationships are challenging, so when you find a way to feel closer to your partner, you want to jump on the opportunity, especially if it's a small act that you can integrate into your daily life. With work, family, friends, and the hustle and bustle of life, relationships tend to fall to the bottom of your priority list. And when you try and give it a little oomph and work at it? You're met with articles on proper counseling techniques, conversation topics, and other boring ways to get closer to your partner that totally miss the mark.
What you really need are these 65 sexy little things for long-term couples to do in order to stay close. They may not sound traditionally sexy, but their results are amazing. Not only will both you and your partner feel more desired than ever, but you'll feel more connected and intimate with them ― no sex necessary. (Although sex is always encouraged if you want it.)
In sum, thoughtful = sexy.
This article was originally published on