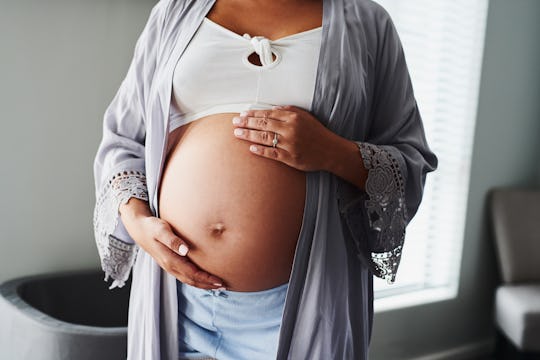 Adene Sanchez/E+/Getty Images
9 Signs Your Baby Is Coming Early, So Get Ready
Is your hospital bag packed yet?
Maybe you're experiencing the signs of labor a little earlier than you expected. Maybe you just have a nagging feeling — call it a mother's intuition — that your baby is going to be born before your due date. You can look for telltale signs baby is coming before your due date; you'll just need to know what you're looking for ahead of time. With all the daily aches and pains pregnancy can cause, especially towards the end of your nine months, it's easy to mistake a preterm contraction for just another lower back ache.
For veteran moms, the most obvious of all signs baby will come early is a previous preterm delivery. While it doesn't guarantee every baby you have will be born before their due date, it's a risk factor your doctor will want to know about. Chances are you'll already have your hospital bag packed by the door well in advance, and have a pretty good idea about the signs of early labor having gone through it once before.
But if you're a first-time parent, you'll have to learn how to tell if baby will come early or late, or in some rare cases, actually right on time. Whether or not you have a sneaking suspicion that your little one will make their way into the world before the calendar predicts, see if you are experiencing any of these signs baby is coming before their due date, so you can get ready as well.
If you're wondering how to tell if your baby will come early (or late, because you're not having any of these signs), these bodily changes can tip you off. If you have questions or concerns about possible signs baby will come early, call your doctor or midwife to get some peace of mind.
Experts:
Juliana Parker, RN, registered nurse at Accel OB Partners in Care
Brittany Noel Robles, M.D., obstetrician and gynecologist and certified personal trainer specializing in postpartum
Dr. Kerry-Anne Perkins, M.D., board-certified OB/GYN
This article was originally published on