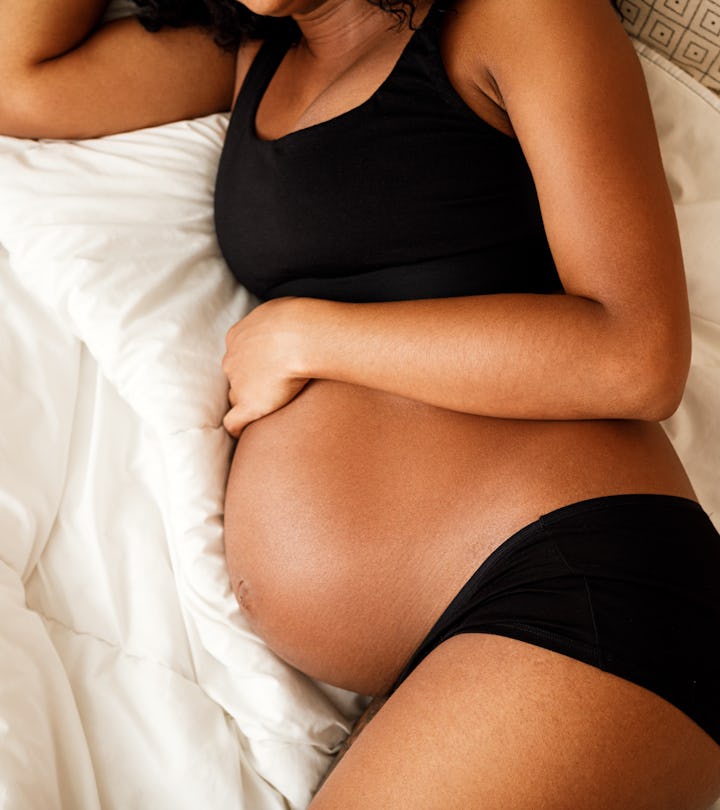 Artem Varnitsin / EyeEm, Getty images
9 Early Signs Your Baby Is On The Way
During pregnancy, as your due date draws nearer, you might find yourself analyzing every feeling in your body and wondering whether or not it's go-time. All of this can be anxiety-inducing, so knowing some of the early signs of labor can help put you at ease a little bit. The only problem is, many early signs of labor are hard to pick up on and can be easily confused with other symptoms.
"About 10% of women [who think they are in labor] have false labor or simply a leaky bladder or kidney infection," gynecologist Dr. Michael L. Friedman, MD, FACOG, tells Romper in an email, "and are sent home [from the hospital] disappointed." In fact, it's not uncommon for a mom-to-be to show up in labor and delivery convinced the baby is coming only to find out she's actually experiencing practice contractions or that the gush of liquid that came out of her was, unfortunately, just a result of the baby's position on her bladder, not her water breaking.
While not every woman will experience every early sign of labor, they are likely to experience a couple of them that should put them on alert that the baby's arrival may be in the coming weeks. Here are some to be on the lookout for.
As you get closer and closer to your due date, it's normal to get anxious and feel on constant alert that the baby is going to come at any minute. If that feeling gets to be too much or you're experiencing symptoms that you can't ignore, always call your healthcare provider so they can check you and put your mind at ease.
Experts:
Michael L. Friedman, MD., FACOG, Chairman of the Department of Obstetrics and Gynecology, Providence Little Company of Mary Hospital, Torrance, California.
Felice Gersh, M.D. is OB/GYN and founder/director of the Integrative Medical Group of Irvine, in Irvine, CA and the author of PCOS SOS Fertility Fast Track
This article was originally published on