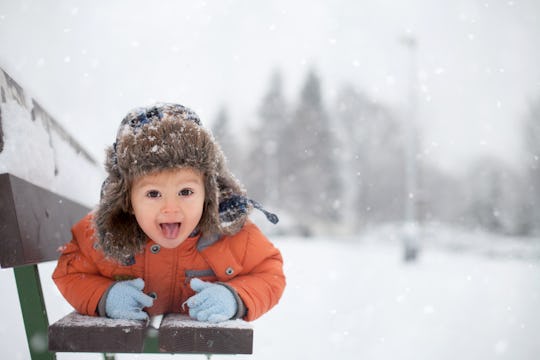 Tatyana Tomsickova Photography, Getty images
24 Charming Names For Your Capricorn Baby Boy
The best name for your sun sign.
Have a little Capricorn baby on the way? In addition to being a beautiful light in the midst of the dark winter, you can expect this sun sign to be sensitive, practical, persistent, and ambitious if also occasionally touchy, uptight and a potential workaholic. At least that's what astrologers indicate. So how do you encompass all of those characteristics in one perfect label? With these Capricorn boy names, of course.
Using the fundamental characteristics traditionally applied to Capricorns, certain names come to mind. Clem, for instance, means one who is gentle. Or Jonas, which means dove might make a great Capricorn boy name. Want to highlight your son's practical nature? How about Praxis which translates to practical?
Because Capricorns are such unique individuals, there are plenty of names to choose from. The key is to take a good look at what defines Capricorns as individuals and then find names that fit those parameters. Like the fact that Capricorns are known for being disciplined, great news for parents who want to raise a focused kiddo. Consider Simon, Hebrew for obedient. The options are endless. So get started now using this selection as a jumping off point to find the perfect ideas for your list of Capricorn boy names.
That's a lot of great Capricorn boy names to choose from. So take a moment, write some down, and begin to imagine the little life inside you're soon to be meet, out in the world answering to one of them.