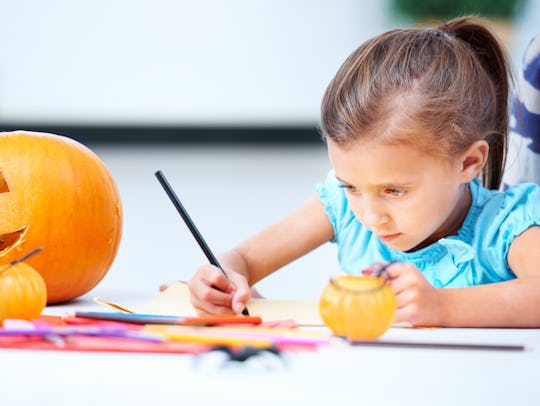 Jacob Wackerhausen/E+/Getty Images
11 Cute Color By Number Printable Halloween Worksheets That Are Totally Free
Stock up on orange crayons.
If your kid needs a fun way to pass the time until it's finally the day for trick-or-treating, then consider art activities inspired by Halloween. There are lots of free printable Halloween color-by-number worksheets for kids including a number of different designs for children of all ages. Whether your toddler is still learning how to scribble, or your older kid loves taking on more challenging, detailed pictures, these worksheets are a fun way to unwind and prepare for the spookiest holiday of the year.
Featuring classic Halloween symbols such as Jack-o'-lanterns, black cats, spiders, and witches, these spooky coloring sheets are still appropriate for most all kids. A handful of crayons, colored pencils, or markers are all you need to complete these worksheets, and you're always welcome to add in extras like sequins, glitter, or cute Halloween stickers to round out the theme. You can print out whichever sheets will appeal to your kids the most, or print all of them and make a Halloween-themed book to color in. While you're at it, print out a couple of cool adult coloring pages, too, and join your kids for art time. In any case, the free Halloween color-by-number worksheets are a perfectly spooky activity to enjoy any time.
If you need an art activity for kids this October, then use the spooky season theme for inspiration. Halloween color-by-number worksheets are perfect for kids of all ages, because they're on-trend for the holiday without being too scary.