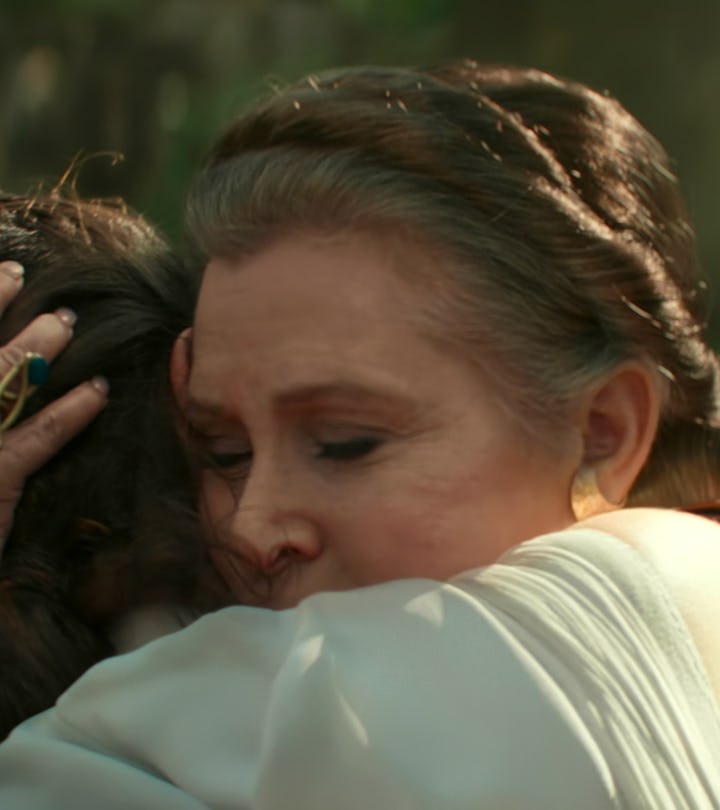 Disney
17 'Star Wars' Quotes To Celebrate May The 4th Like A Jedi
Because you're bound to feel a little Darth Vader-ish around your kids.
To all the diehard Star Wars fans out there, "May the 4th be with you!" Yes, that's right, May 4 is International Star Wars Day, and, for some, it might just be the happiest day of the year. It's the perfect time to dress up like your favorite Star Wars character, geek out with your fellow Star Warriors, and take random trips to the grocery store just so people can stare. You can even dress the kids up as ewoks or Baby Yoda! Whether you want to get laughs on social media, at work, or in your neighborhood, there are endless Star Wars quotes to celebrate May the 4th.
So when did Star Wars Day become a thing? It would be natural to assume it was born out of social media, which gifted us with plenty of other hashtag holidays. (National Siblings Day, anyone?) But Star Wars Day dates back well before the internet took hold. In fact, the phrase "May the 4th be with you" was first uttered the day the new British Prime Minister, Margaret Thatcher, took office on May 4, 1979, according to CNN.
It may have started in the UK, but it's now a global phenomenon, with people celebrating Star Wars Day all over the world. So with that in mind, here are 17 stellar Star Wars quotes to drop on this galactic holiday. There are even some new quotes from the more recent movies to go with the classic quotes.