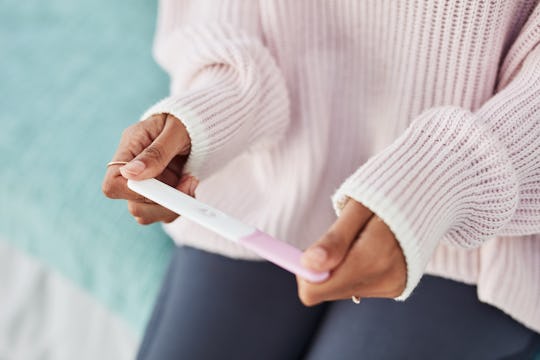 LumiNola/E+/Getty Images
Here Are 5 Reasons Why Infertility Is On The Rise, According To Experts
While there's really nothing that can comfort you when you're trying without success to conceive, you may find some solace in the fact that you are definitely not alone. But why are infertility rates rising? It can seem almost like everyone is facing the same challenges sometimes.
As it turns out, there are many potential causes for the increasing infertility rates; according to the Centers for Disease Control (CDC), and the problem is getting more serious.
"The U.S. birth rate is the lowest in more than three decades, and the U.S. fertility rate is at a record low," Dr. Alan Copperman tells Romper.
While the prevalence of infertility is on the rise, awareness about it is also growing, the latter of which may be a good thing. "We are more aware of [infertility] as there tends to be less stigma associated with the issue," Dr. Lucky Sekhon, reproductive endocrinologist and infertility specialist, tells Romper. "It's [now] commonplace for men and women with infertility to discuss their struggle openly. It's an issue that has been tackled by the mainstream media, with many well-known figures admitting to making use of fertility preservation techniques and fertility treatment."
While it may be difficult to increase your fertility, Sekhon says there are many things you can do to boost your reproductive system, including "avoiding unhealthy, toxic exposures as much as possible. ... Maintaining a normal body weight and consuming a healthy, balanced diet will help to promote overall health and fertility." And if you're looking for a bit of hope during a difficult time, "the silver lining for people struggling is that you have an opportunity to really work on your marriage, your body, your stress, and all of those factors are going to make motherhood that much more meaningful and healthy," Dr. Angela Le, DACM, LAc, tells Romper.
Read on for five factors contributing to the rising infertility rate, and if nothing else, know that you're not at all alone on your TTC journey.