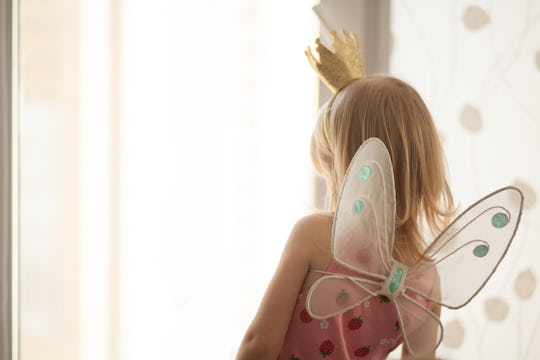 Fotolia
10 Body Positive Statements Every Mom With A Daughter Should Make In Front Of Her Kids
In just one day, my daughter turns five. Each day, as her self-awareness grows, she's faced with more opportunities to compare her body to the bodies of others, and each day I find myself renewing the battle for maintaining her positive body image. Trust me, it's definitely a battle. Thankfully, there are body positive statements every mom should make, and can make, in front of her daughter that not only assist me in encouraging my daughter to view herself as someone strong and beautiful and capable, but overall just makes this important battle just a little bit easier.
As a woman who has been unhappy with her body in all kinds of ways for most of her life, it's been a struggle to always present a body positive attitude and example to my daughter. This spring and summer, as I hit my highest non-pregnancy weight, it took all of my willpower not to constantly berate myself in front of her. However, choosing to be more positive has been an incredibly important lesson for me, and I can feel small changes in how I see my body, after months and months of trying to stay positive for my daughter's benefit.
I'm forgiving myself more, I'm loving myself more, and I'm more compassionate with myself when the imperfections jump out at me in the mirror. I don't know if I'll ever get to the point where I don't see the imperfections, but I'm working hard to ensure that it's not what my daughter focuses on as she grows up. If that's something you're aiming to achieve with your own daughter (and I truly hope you are), here are 10 body positive statement every mom with a daughter should make in front of her kids.