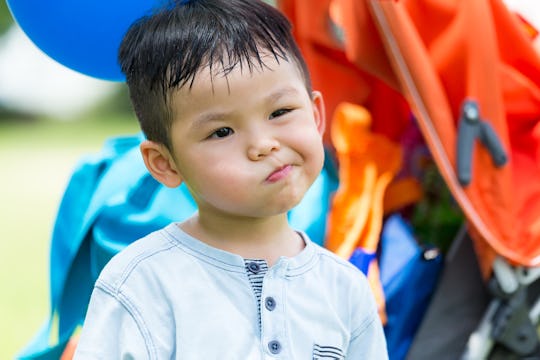 Fotolia
10 Completely Batsh*t Things Your Kid Really Hears When You Say "Be Patient"
As a general rule, children do not like to be kept waiting. They are, in fact, terrifically bad at it. It makes sense, though. I mean, they have no real concept of time and for the first five or so years of their lives they're basically pure, concentrated ID. As a result, the idea that they should have to wait to get what they want translates to some truly bizarre concepts about what the word "patient" actually means to a kid.
As a parent, it can be incredibly frustrating to deal with an inpatient child. After all, you've got a lot on your plate. So much, in fact, that it's impossible to cater to each of their whims in real time at all times. (And you know what, kids? Sometimes it's just not time for ice cream and you have to wait until after dinner when some other adult gets home. They can deal with your ridiculous requests, because mom is maxed out.)
That said, I also remember being a child and not being equipped to deal with an adult pace at all. One, because I was a child, and two, because adults often had a different definition of "a little while" than I did. There was no standardization in those days, or at least none I had learned to decipher. Like, you know when your parents would tell you it's time to leave your aunt's house, and then they'd stand in the doorway talking for 20 minutes, and you'd get bored and take off your coat or take out a toy and they're like, "What are you doing? Don't start something new! We're leaving!" Woman, you said that 20 minutes ago! I could have watched an episode of Ninja Turtles in its entirety by now.
My point is that, yeah, we should be mindful of the fact that kids are constitutionally incapable of being as patient as adults (for the most part). It's also more than understandable to acknowledge that, in general, these little monsters don't even know how to begin being patient, because they're convinced "patience" means the following: