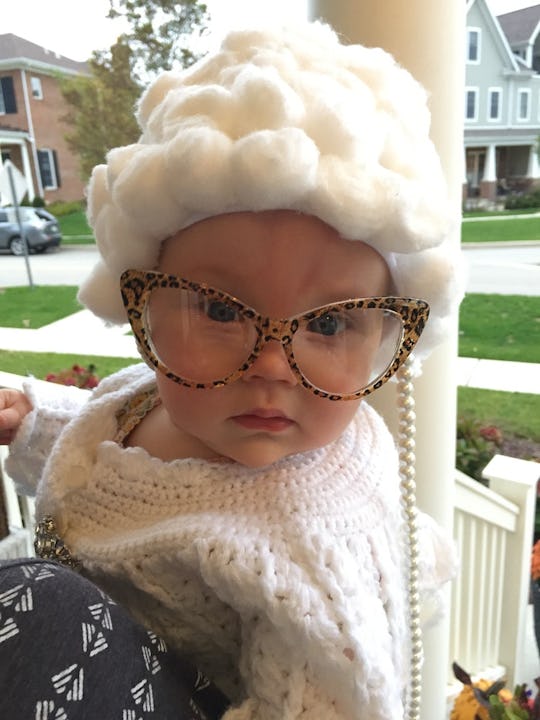 Courtesy of Caroline Shannon-Karasik
10 Halloween Costumes For Babies That Are *Actually* Cute
Pre-kid, I was never completely on board with Halloween, preferring instead to maintain my indoor cat status as opposed to donning a tail and a pair of ears. But when my daughter Claire was 3 months old and Halloween season was in the air, I suddenly became completely jazzed about creating a costume for her. I read dozens of articles claiming to have really cute Halloween costumes for babies, but didn't find the one until I landed on a photo of a baby dressed as an elderly woman. Claire was the sweetest little granny — photo proof below — and wore her costume cat-eye glasses like a pro.
Now we are approaching her third Halloween and I have already nailed down the DIY steps required to create her costume. Like a complete holiday fanatic, I am scouring the aisles of craft stores for the most colorful pom poms and restocking my glue stick collection so I don't run into a shortage during midnight crafting.
But I can't help reminiscing about that first costume, the one that in the midst of new motherhood kept me up late into the night gluing cotton balls onto a hat and securing a strand of pearls to leopard print glasses. Want to join the DIY roller coaster and create something for your little one? Check out these costumes that go beyond the already adorable pumpkin, pea pod, and cuddly teddy bears.