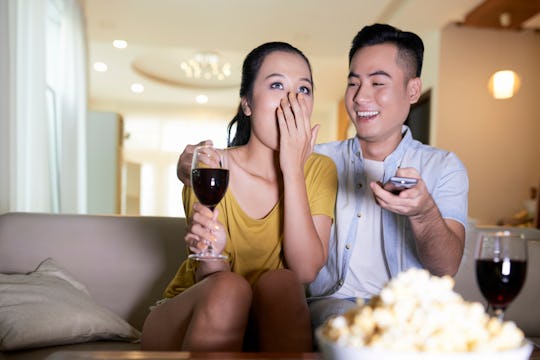 Dragon Images/Shutterstock
10 Hilarious April Fools' Pranks To Play On Your Wife, Because You Have No Fear
If you don't typically celebrate April Fools' Day, I highly, highly encourage you to start this year. After all, if you've never pranked your wife before, she will be completely unsuspecting... which guarantees that the end results will be even better. These 10 April Fools' Day pranks to play on your wife vary in how much effort they require, but are all sure to get a laugh (or maybe a friendly smack, depending on how good of a sport your wife really is).
While I'm a massive fan of pranks, I'm also a self-proclaimed Sensitive Sally. I don't endorse any pranks that could wind up hurting someone's feelings, damaging anyone's property, or causing any longterm discomfort. April Fools' pranks should be all in good fun, and it should be obvious to both the pranker and prankee. I've carefully curated a list that, while guaranteed to get on your spouse's nerves, are less likely to backfire than many popular others.
That being said, I still must include this quick disclaimer: Proceed with these pranks at your own discretion. I take no responsibility if you end up on the couch tonight. Oh, and be warned that your wife will be seeking revenge, so sleep with one eye open.