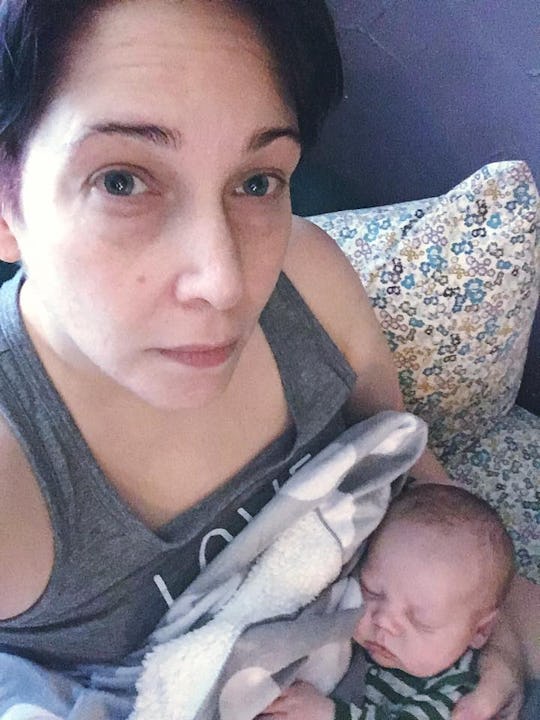 Courtesy of Steph Montgomery
10 Gross Things Every Mom Does When She's Awake With The Baby
Sleep deprivation makes you do some pretty strange things, especially when you're forced to wake up in the middle of the night to take care of another human being who is completely dependent on you. In other words, there are some pretty gross things every mom does when she's up at night with the baby.
Right now, my baby sleeps in a bassinet next to the bed, and while it's lovely to stare at his chubby, sleeping self all night long and hear him giggle in his sleep, I'll admit, it's made me lazy. With the right supplies available, I don't have to go far, which is good because I seriously do not want to have to get out of bed to get him fed or changed. I'm a little ashamed to admit the extreme measures I have taken to avoid getting out of bed at night, from not changing a spit up covered shirt to playing basketball with the diaper pail.
And then, of course, there's the baby. Babies are gross. As soon as air hits their tiny baby bottoms, it seems like they have to pee or poop or both. They are full of fluids and semi-solids that seem to get everywhere in the middle of the night, including you, the bed, their pajamas, and anywhere else but their diapers or burp cloth. Babies are seriously gross.
Fellow sleep-deprived mamas, I want you to know it's OK to be gross. All moms do it. I won't tell if you won't, and you can always blame sleep deprivation.