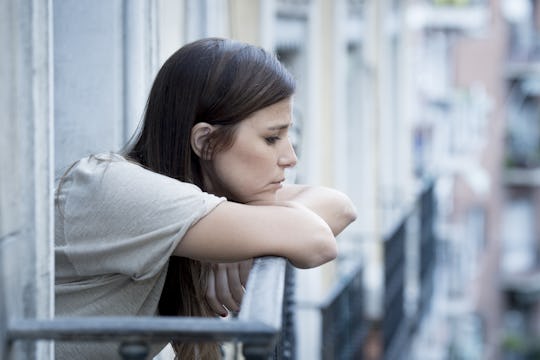 Fotolia
10 Helpful Things My Friends Did When I Had PPD, That Made All The Difference
Postpartum depression (PPD) made my life pretty unbearable. At a time when I was supposed to be over the moon about my new baby, I was anything but. Fortunately, there were quite a few helpful things my friends did when I had PPD that made all the difference.
Despite all of the excitement of having a new baby, after my second child was born I felt so alone and isolated. My now ex-husband was not supportive at all. The first days were full of challenges: difficulty breastfeeding, newborn jaundice, and no sleep for mama. I was left alone to recover from childbirth and care for a new baby and a 3-year-old toddler, while my husband went on a road trip with a buddy. I was sad and anxious all of the time and unable to sleep, even when the kids were asleep. I would cry for hours, worrying about my kids, all while convinced that I was a bad mom for feeling the way I did.
Then one day, I told someone. Not only did she not judge me, she said some magical words to me, that changed everything. "Me, too." She told me that she had PPD and that a combination of medication and therapy made a huge difference. She told me I wasn't alone. She encouraged me to tell my midwife and get some help, and said that if they wouldn't listen, she would call them and give them a piece of her mind. I brought up my concerns at my postpartum appointment, got help, and now share my experiences every chance I get.
Anytime I hear that a new mom is feeling depressed or anxious, I try to do the things my friends did for me to help me through PPD, that made all the difference: