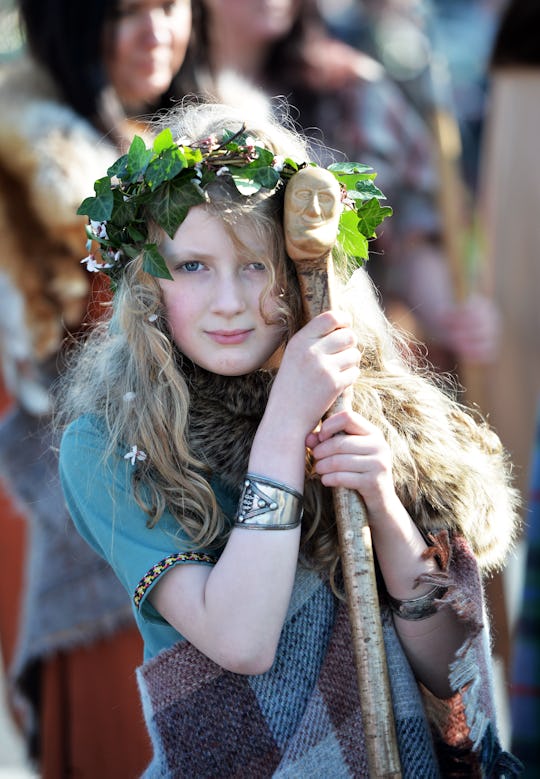 Charles McQuillan/Getty Images News/Getty Images
Share These Leprechaun-Free Irish Legends With Your Kids On St. Patrick's Day
St. Patrick's Day is approaching, a day for which I get my Irish-American children pumped up to celebrate their heritage. Of course, practically speaking, American St. Patrick's Day is a poor start point because, based on the way it's celebrated, you'd think being Irish is getting aggressively drunk and dressing up like a cereal mascot. But Ireland's is a rich and fascinating culture. I couldn't possibly get into it all in a single article, so today I thought I'd talk about Irish folklore to share with your kids, because there's so much more to it than leprechauns.
As with any folk tale, there's a ton of overlap with stories from other cultures, variations within a culture, and contention. So consider this more of a primer than a definitive list.
Also? Full disclosure, people: Irish folklore can get dark AF. (I mean, that's basically true of most folklore, seeing as it originates from a time when the world was less understood and even scarier than it is today.) As such, many of the figures I'm going to describe to you in this article do not wish you well, mainly because most of the supernatural forces in Irish mythology are far from benevolent. So if your kid is very sensitive, like my son, maybe proceed with caution. If, however, your child is a macabre little ghoul, like my daughter, well strap in because you're both in for a spooky good time. Point is: know your audience and maybe go ahead and leave out some of the spookier stuff if you have to.