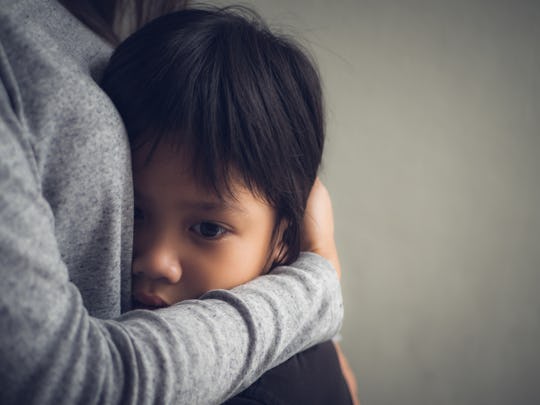 Siam/Fotolia
10 Moms Describe How They Explained The Death Of A Family Member To Their Child
Parenting is hard, from finding the energy to get through the daily grind to getting them to brush their teeth. But there's been little in my years of being a mom that has been harder than trying to explain the death of a family member to children. Death is difficult, scary, and heartbreaking enough, in and of itself. It's something we don't want to think about and want desperately to shield our children from. Having to make them aware of it is difficult and overwhelming.
Explaining literally anything to a child is a crapshoot. Maybe they'll understand on some level, maybe they won't. Maybe what you're saying will interest them enough to actually hear everything you have to say, maybe it won't. Maybe they'll have an appropriate reaction... you hope. There's also a chance that they're going to become totally preoccupied with what you've told them for days, weeks, or even months. So you can see, then, how bringing up the subject of death can get a little dicey, particularly when coupled with your own discomfort and grief.
I asked other moms to share their experiences with explaining death to their children, because this is hard, and we could probably learn from one another.