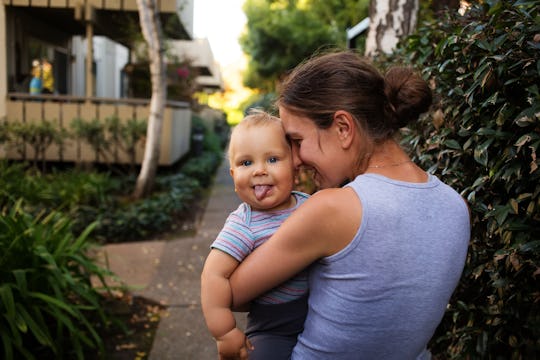 Maygutyak/Fotolia
10 Moms Reveal The Meanest Things Their Kids Have Said & Done To Them
Kids can be mean. They know exactly how and when to push our buttons, and I think us moms get the burden of their viciousness. So I asked moms to tell me the mean things their kids have said and done to them, and they did not hold back. I'm pretty thankful for their candor, to be honest, since my daughter was born with an attitude problem. She overstayed her welcome in my body, had to be forcefully evicted, took a good three hours of pushing to get her out because she refused to drop, vehemently refused to latch, and cried non-stop for the first three months of her life. Then, after all of that, she had the chutzpah to tell me she no longer loves me when I told her she had to brush her teeth before going to sleep. How dare I be so cruel. Clearly, I'm not worthy of her love.
My son, however, was born a total sweetheart, and his temperament is opposite of his sister's. He is sweet when she is spiteful. He is calm when she is melting down. But lately that dynamic has shifted a bit because apparently, and no matter how sweet a child may be, 3-year-olds become temporarily possessed by some awfulness and turn into little sh*ts. My kind, empathetic, snuggle-loving toddler has morphed into a "you're not my best friend anymore" preschooler. And whenever he tells me I'm no longer his best friend, I want to get into my car and drive far away, somewhere where I am appreciated for being the amazing mother I am. Ungrateful children, I tell you.
It looks like I'm not the only one in this struggle, too. Moms everywhere fall victim to their children's blunt brutality. These little humans, who believe that the world revolves around them and that no one else matters, are doing and saying things to their moms that are hurtful and mean. And yet, despite such words and actions, moms love their little stinkers unconditionally. And that, my friends, is the definition of parenthood.